5 best things to do in Melbourne
Your trip to Australia is incomplete without visiting Melbourne. Melbourne is a cultural capital of Australia and so the city is always buzzing with various sporting events, restaurants, cafes, art, culture, theatre, festivals, and events.
Well, it goes without saying that the biggest two concerns while traveling any foreign country can be, one what to do? and second how to get around? Melbourne can be fairly easy to get around. Depending on the places you wish to visit you can use trams, trains, car or even hire a bus in Melbourne if you are traveling with family and friends.
Melbourne is a dynamic city filled with so many amazing experiences. Here I have listed 5 best things you can do which will give you a little taste of everything it has to offer.
---
Queen Victoria market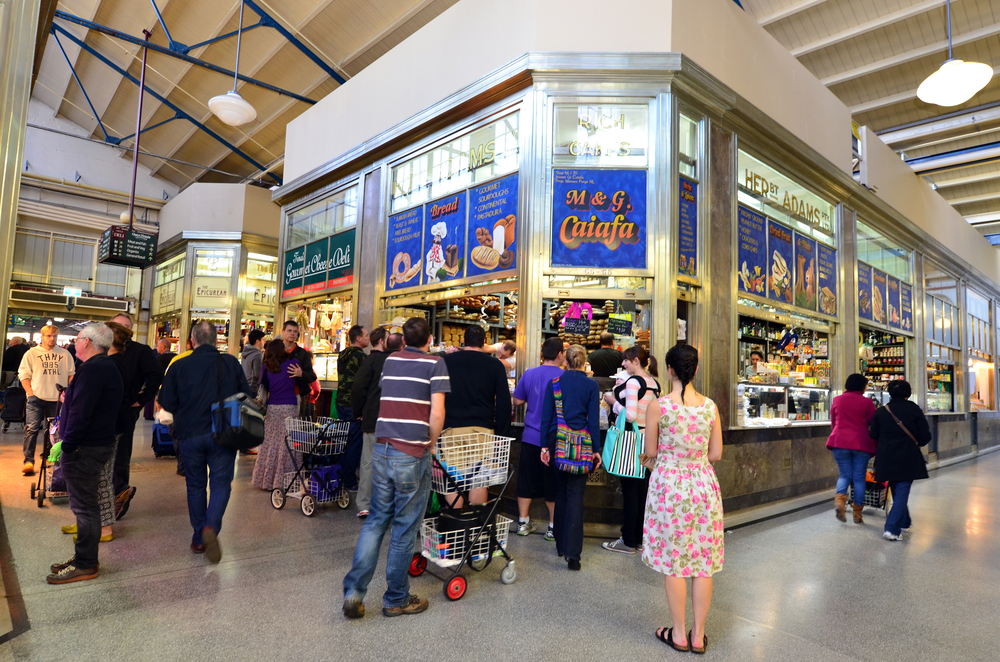 If you are a foodie and love to explore the food culture of the city Queen Victoria Market is the right place for you. Don't mistake it with any other local market. You will be truly amazed by its unique shopping experience and historic significance.
Queen Victoria Market offers a huge variety of shops, stalls, workshops, performances, and events. It is not only a must visit place for tourists but also a favorite amongst the locals.
The market is open on Tuesday, and Thursday to Friday. You can find a wide range of fruits, vegetables, seafood, meat, poultry, deli food, best coffee and much more. Don't miss out on their foodie tour to discover the rich history of the market and meet the traders who will be more than happy to share their experiences.
Not a foodie? No worries! This market has something for everyone. You can check out their sections containing arts and crafts, clothing, shoes, accessories, hardware, homeware, and even souvenirs. If you are visiting Melbourne during the summer which falls between late November and early March, you can enjoy the night market.
Carry cash in your pocket and patience in your mind and you will be good to go.
Yarra Valley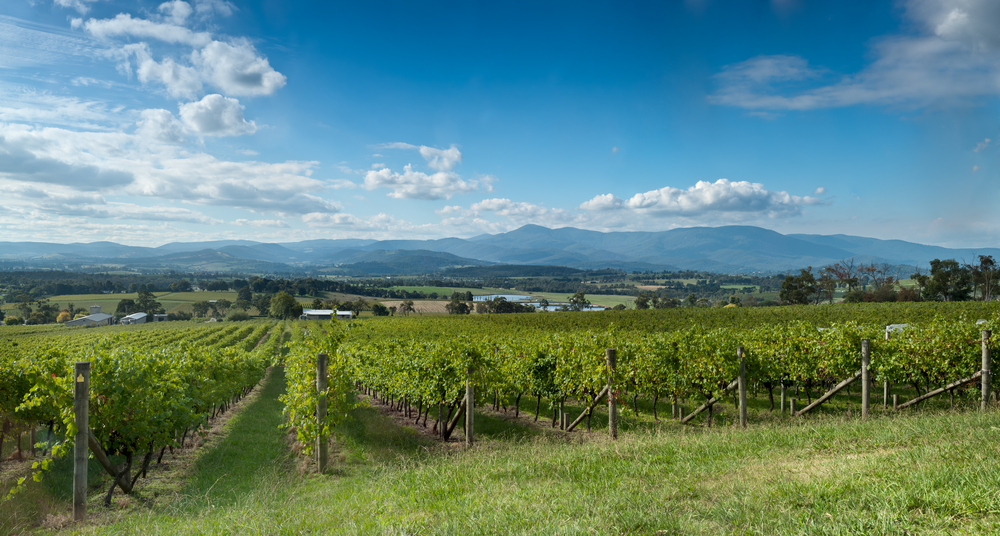 When in Melbourne you cannot miss visiting one of the world's premier wine growing region. It is approximately one hour drive from Melbourne CBD. It is home to vineyards, fabulous accommodations, luxury spa, fine dining, golf, arts, and culture.
Visit the region's famous cellar doors, have a rich vineyard experience and winery tour. Treat yourself with farm fresh produce, dairy products, chocolates, and ice creamery. You can also check out their local breweries and artisan cider products.
While you are there witness beautiful bird's eye view of the Yarra region by a hot air balloon tour. Also, you can see the Australian wildlife at Healesville sanctuary and Dandenong ranges national park.
While traveling can be fun and refreshing it can also be tiring. Pamper and relax with some amazing day spa at Yarra valley before you continue your journey.
MCG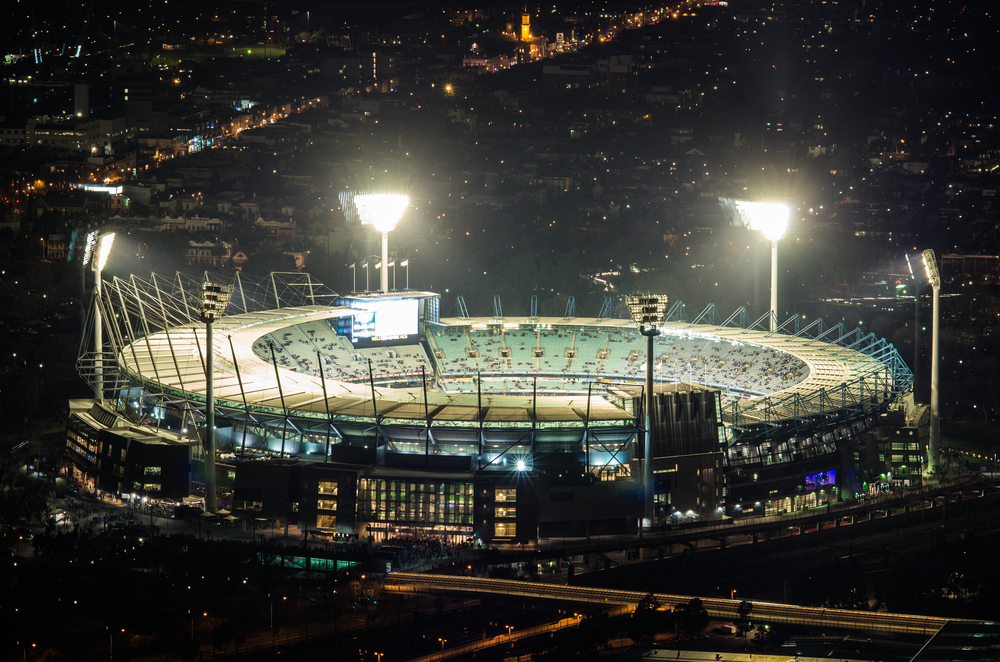 MCG which stands for Melbourne Cricket Ground is one of the biggest sports stadium in the world. Melbourne being the sporting capital of Australia, it is impossible to leave Melbourne without visiting this iconic stadium.
It does not matter at what time of the year you are visiting Melbourne, this place has something to offer for each season. If are a cricket fan just like me you can catch a Test match in summer and can see the visiting the international teams. If you are visiting during the winter you can watch the AFL ( Australian Football League) match. It is mesmerizing to see the atmosphere on the ground when crazy fans cheer for their teams.
It is so much more than just a sports ground and has a very rich history behind it. Explore the roots of this place by visiting the National sports museum. You can also join their behind the scene tour and get to know your favorite players.
Last but not least enjoy an Australian open which takes place at Melbourne Park.
MCG is surrounded by some great places. While visiting MCG you can also consider seeing AAMI Park, Melbourne, and Olympic Parks, John Randy, and Ron Clarke Sportsmanship Statue, Olympic Park Oval, Melbourne, and Rod Laver Arena.

ACMI

ACMI is short for the Australian center for moving images. It is a museum of films, movies, video games, and art. As the name suggests it the best place to explore all forms of moving images such as cinema, games and digital culture.
You can visit their award-winning exhibitions. These exhibitions are famous for taking the audiences to behind the scene journey of sci-fi movies and scientific discoveries. They host the screening of classic and modern cinema not only from Australia but also from around the world. If you are a movie junkie don't forget to book in advance and enjoy the screening of your favorite films.
Fancy making a movie of your own? You can join their creative workshop and try your hands on making your own short film with the help of ACMI's filmmakers. Its dream come true, isn't it? Keep in mind to book yourself in advance for this truly mind-blowing experience.
If you have kids traveling with you ACMI offers tons of creative workshops for kids during the holidays. It includes claymation, coding, movie making, lego robotics, animation and much more.
Great ocean road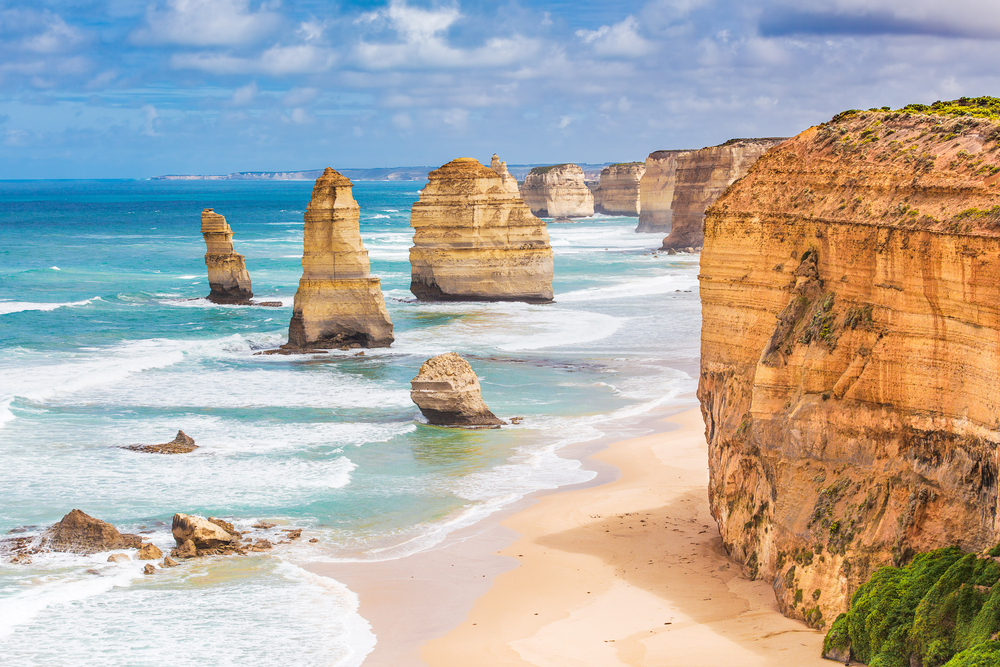 Great ocean road is known as one of the world's most scenic coastal drives. Along the roads, you will come across more than ten attractions. You can stop over the accessible spots and enjoy the uniqueness of every one of them.
Recommended path to have the best experience is to drive from east to west. That would be from Torquay to Warrnambool. If you travel this way you will first come across the Torquay beach which is very well known for surfing. If you are not a fan of surfing you can just chill on their beautiful breezy beach and indulge in some city shopping.
For some riding and walking adventure with your family spend some time at the Anglesea. Next, when you see a split point lighthouse, it's time to stop for some fishing at Aireys inlets. It also marks the beginning of the Great Oatway National Park. Here you can go berry picking, do fly treetop walk and find yourself in the middle of the mother nature.
You can spot a koala at Apollo Bay. Not only that you can indulge in some amazing nature walks and run into picturesque waterfalls but also enjoy fresh local seafood. Then comes 12 Apostles which is the highlight of the ocean road. These are limestone structures 45 meters above the ocean. A must visit while traveling through the great ocean road.
Go over this journey of your life and lose yourself in the scenic nature!