A day out at Victoria Market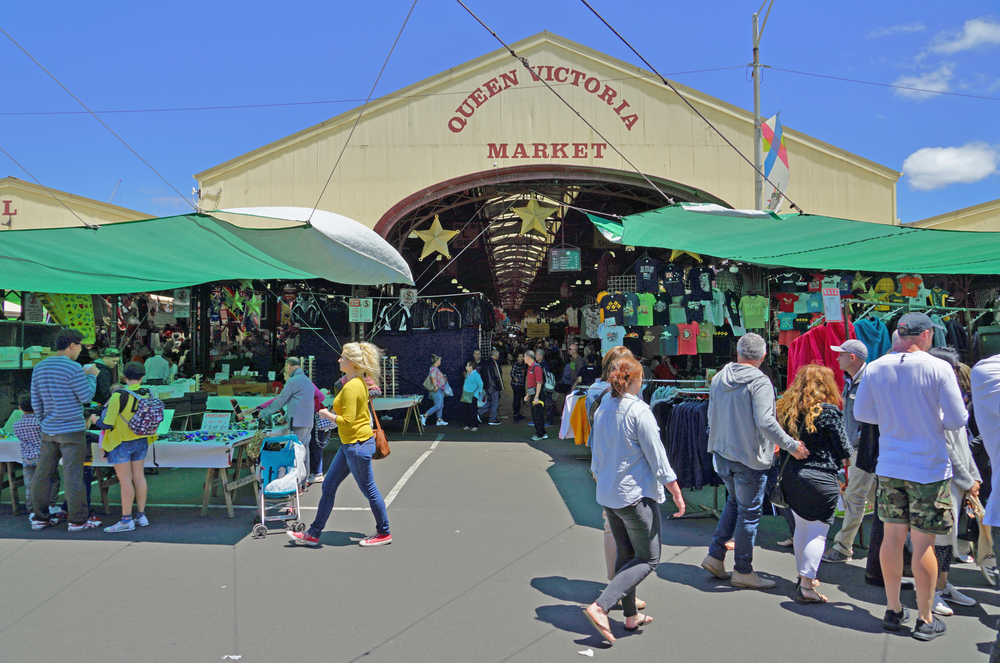 Queen Victoria Market is a historic landmark of Australia. It is the largest open-air market you will ever visit. The market spreads over two city blocks. It is giving the ultimate shopping experience for more than a century. It is the favourite place for the locals for buying day to day supplies. It is also a must check off on the bucket list of tourists. You can reach there by bus, tram, taxi, bike. With bus hire in Melbourne it is so easy to book transportation.
You can shop for everything here. You will find a huge variety of shops, stalls. You can buy fruits, vegetables, seafood, meat, poultry, deli food, coffee, clothing, shoes, accessories, hardware, homeware, souvenirs and much more. You don't have to be a foodie in particular. Apart from all the shopping they also have workshops, performances, and events happening around the year.
If you have a shopping list to finish you will have to be super organised to able to do that. The market divides into different categories. You will get all the information you need at the Visitor Hub. The representatives of the market are very helpful and give local genuine advice.
In the fresh produce section, you will find fresh and organic fruits, vegetables, dairy products and eggs. G and C Fresh Produce is the most popular. There are meat and fish hall entirely dedicated to meat and poultry. Chicken Pantry has the best organic chicken. Other varieties of meat include pigeon, crocodile, emu, kangaroo and rabbit. You will find all kind of seafood at George the Fishmonger. Here you can buy Southern rock lobster, coffin bay oyster, live mud crabs. You are guaranteed to get certified Organic products, meat and eggs. For the best quality Australian wine go to ReWine.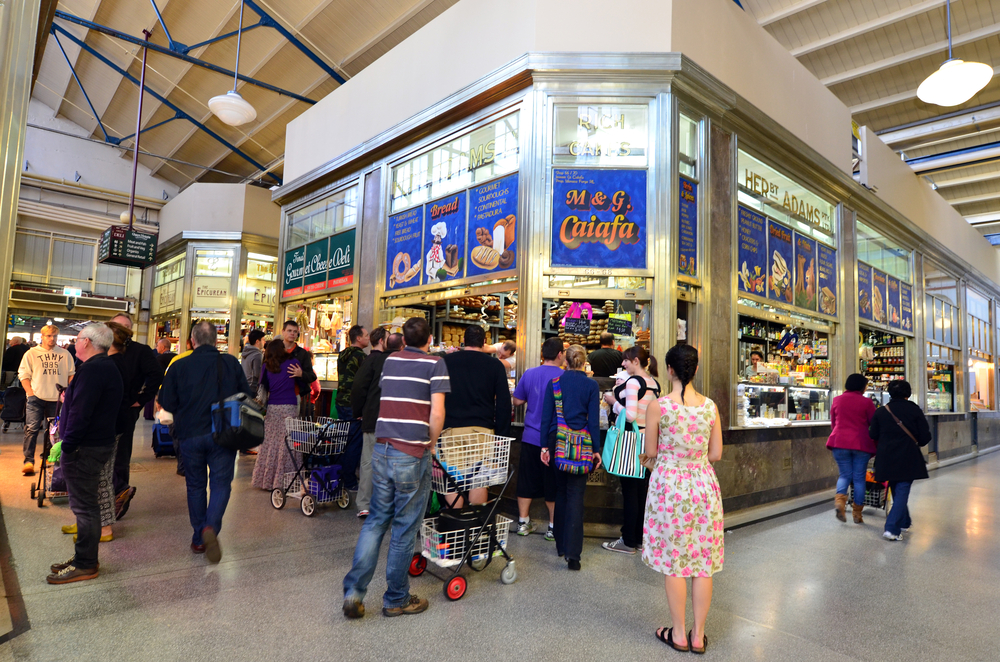 Other than the finest products, the market also has some amazing restaurants and cafes. The place is a dream come true for coffee lovers. Having a coffee at the Market Lane Coffee is a must do. For on the go breakfast or lunch Pickett's Deli and Rotisserie is a perfect fit. You can not leave this market until you have tried the hot jam doughnuts from American Doughnut Kitchen. Don't worry about the long line, it moves faster. The best way to have a taste of everything is to take the Ultimate Foodie Tour. Duration of the tour is approximately two hours. A local market guide will accompany you during the tour. You will get to meet traders, sample food and learn about history.
There are some exciting events happening this year. The most awaited events of this year are the Melbourne book market, Truffle market festival, Good beer week, Taste of Portugal. In winter and summer, they organise night market. At the night market enjoy delicious street style food with live music performances.
Victoria Market is going completely plastic free from 14th May. So make sure to carry reusable bags with you. You can rent shopping baskets or buy a shopping bag from the market itself. Carry a good amount of cash with you as most of the stalls only accept cash for payment.