Top Corporate Event Venues In Sydney

Just like the city itself, event venues in Sydney are classy and elegant in their own rights. The city is a major business hub in Australia and is ideal for hosting corporate events, meetings and exhibitions. Depending on your needs, there can be a number of choices, but you can only zero down to one. Here are a few best corporate event venues in Sydney based on feedback and ratings from those who have had the luxury of hosting an event here.
If you are organising a corporate event in Sydney, booking a charter bus for the delegates is one of the best ways you can ensure that your event runs smoothly.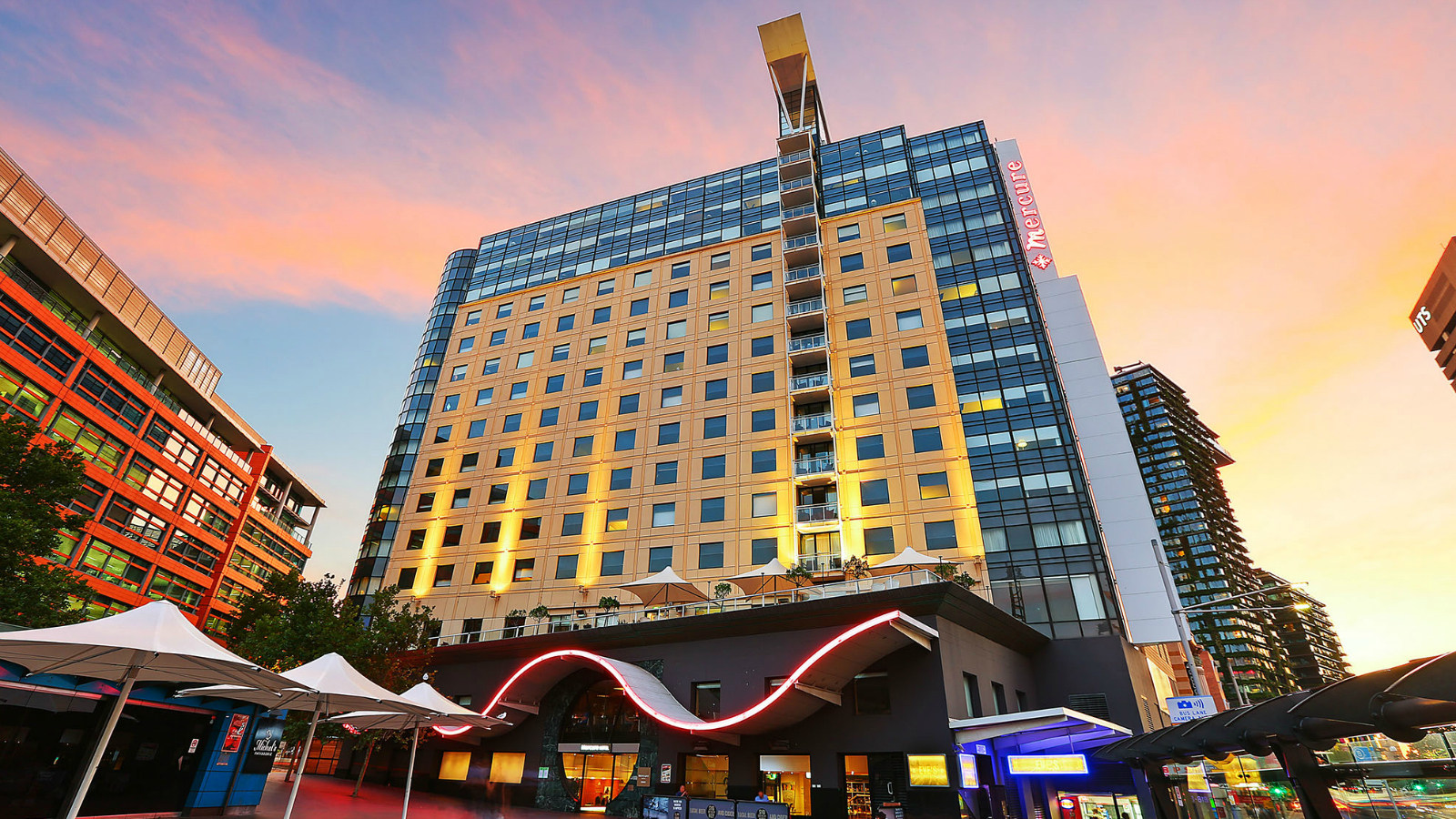 Combining the luxury and comfort of Mercure Hotel with the convenience of International Airport, this is a perfect choice to host a corporate event, making it easier for people travelling from different parts of the country to Sydney. The venue is set against the backdrop of Kogarah Golf Course and Cooks River, around 18 km from CBD. An airport shuttle service is in continual operation to pick up and drop off guests.
Spread across 2 levels, there are 11 meeting rooms and flexible function spaces equipped with state-of-the-art facilities. The pillar-less Grand Ballroom can hold a capacity of up to 260 in a banquet set up or up to 350 people in a theatre set up, and can be accessed directly from the car parking area. Catering options can be customised as per your requirements and accommodation suites are also available, in case you need them for some of your delegates.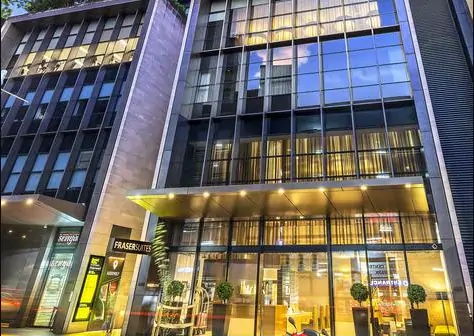 If you are looking forward to plan a corporate event in Sydney, Fraser Suites has a range of function spaces available in an ideal central location. It has an easy access from all parts of the city, making it convenient for the event delegates to reach the venue. With contemporary design style, abundance of natural light and high ceilings, the diverse function rooms are tailor-made to impress your needs. There are also 6 conference rooms with a capacity to hold up to 140 delegates.
At the conclusion of your successful corporate event, the delegates have an option to stay overnight in one of the accommodation rooms comprising of single bedroom, double bedroom or a studio apartment.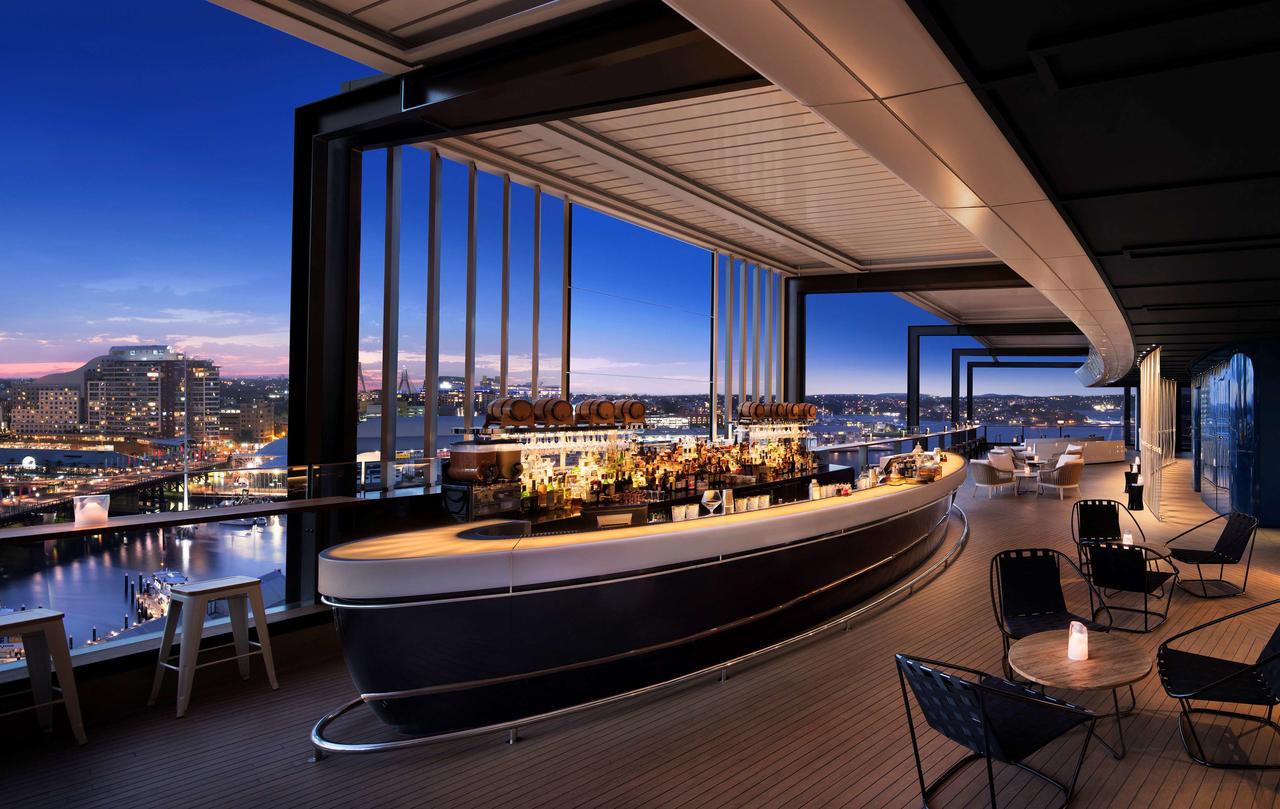 Offering a premium guest experience and first rate facilities right in the heart of the city at the Darling Harbour zone, the Hyatt Regency Sydney is a colossal event space with a sophisticated design boasting of floor-to-ceiling windows and panoramic views of the Darling Harbour. It comprises of 21 event and meeting spaces with abundance of natural light. The couple of ballrooms can hold up to 1100 delegates in a theatre set up, and is equipped with state of the art audio visual technology, dedicated pre-function space, meeting rooms and breakout areas. The hotel has also expanded to new dining venues and sophisticated guest rooms.
A combination of outstanding design and spectacular location makes this venue an upper-scale category that redefines the meaning of elegance and luxury.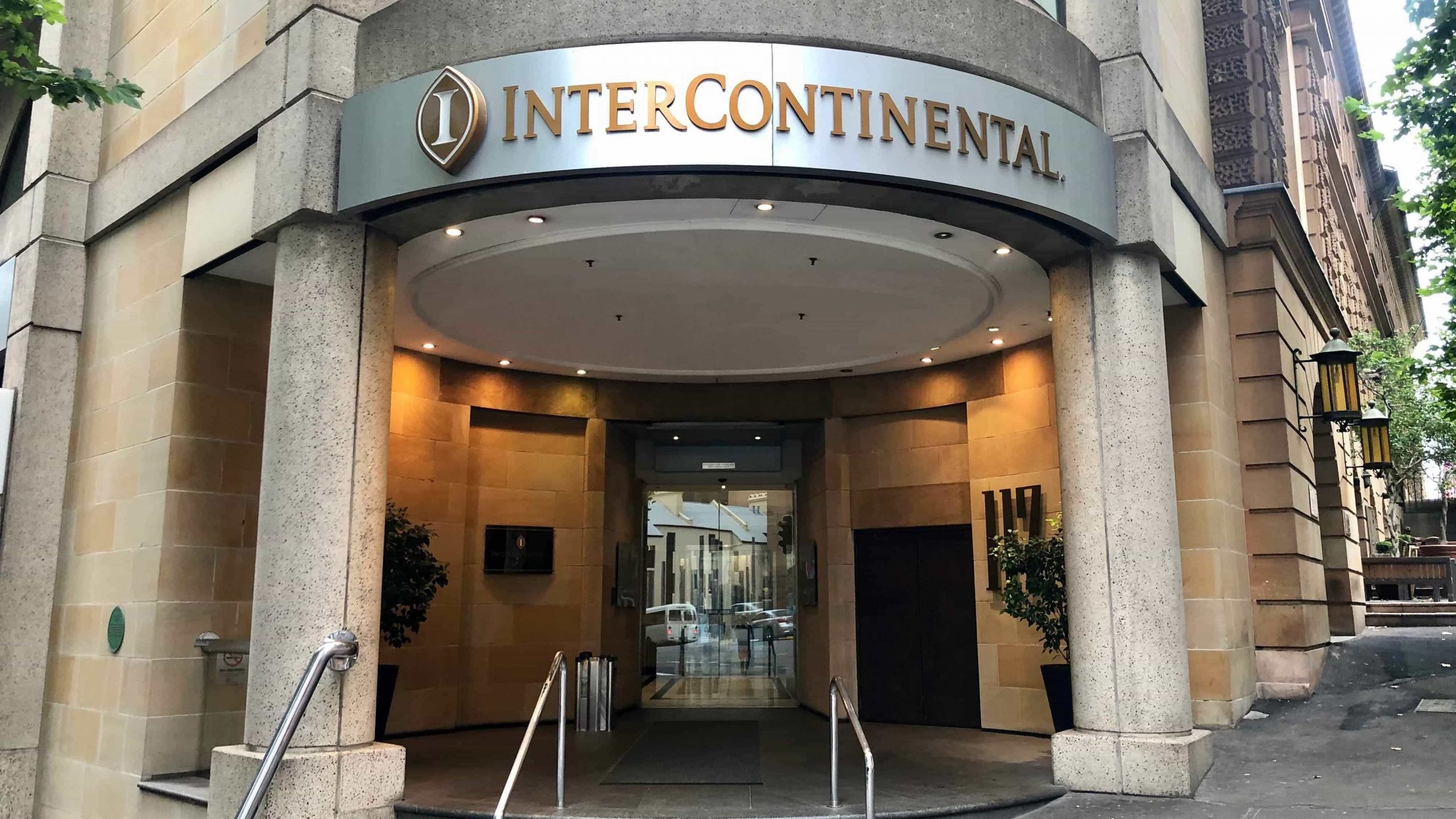 Rediscover the art of hosting an event as you enter the world of wonders at the Intercontinental Sydney, with the dedicated professionals taking you on a journey of immersion and imagination, transforming your corporate event into a memorable experience. Tucked neatly in the Circular Quay, this venue is known for its expansive views of the Royal Botanic Gardens and the Harbour. The Treasury Building of 1851 houses a diverse collection of function spaces, equipped with world-class technology and soaked in natural light.
Be ready to be served with some truly exceptional gastronomic delights with an award-winning culinary team on job. Discover upscale sophistication with artisan dishes, 27 French Champagnes and cocktails. Corporate events are no fun without team-building efforts and motivational sessions, and that's what this venue is designed for, to improve any meeting agenda.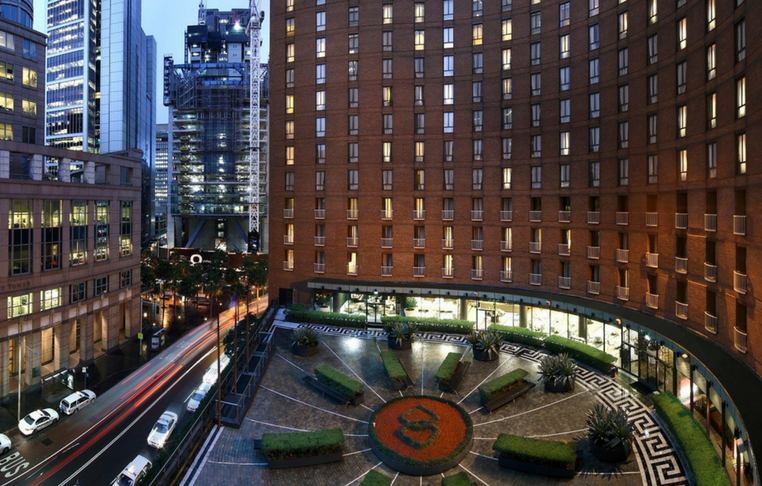 Set in the vibrant shopping district of Sydney, the Sofitel is a widely renowned architectural icon with extensive conference and meeting facilities. The moment you step into this place, you will feel the warmth of their personal service. The hotel has a fashionable lounge, French inspired restaurant, day spa and 436 lavish rooms overlooking the Garden Courtyard. The interiors are elegantly rich with classic tones and fully equipped with latest technologies.
There are 11 meeting rooms, including an expansive conference floor foyer, exclusive boardrooms and a grand Wentworth Ballroom that can cater up to 1200 guests. The mirrored ceiling and spectacular chandeliers are the key highlights. Food options can be customized as per your request and the service executives will always be there to meet your requirements.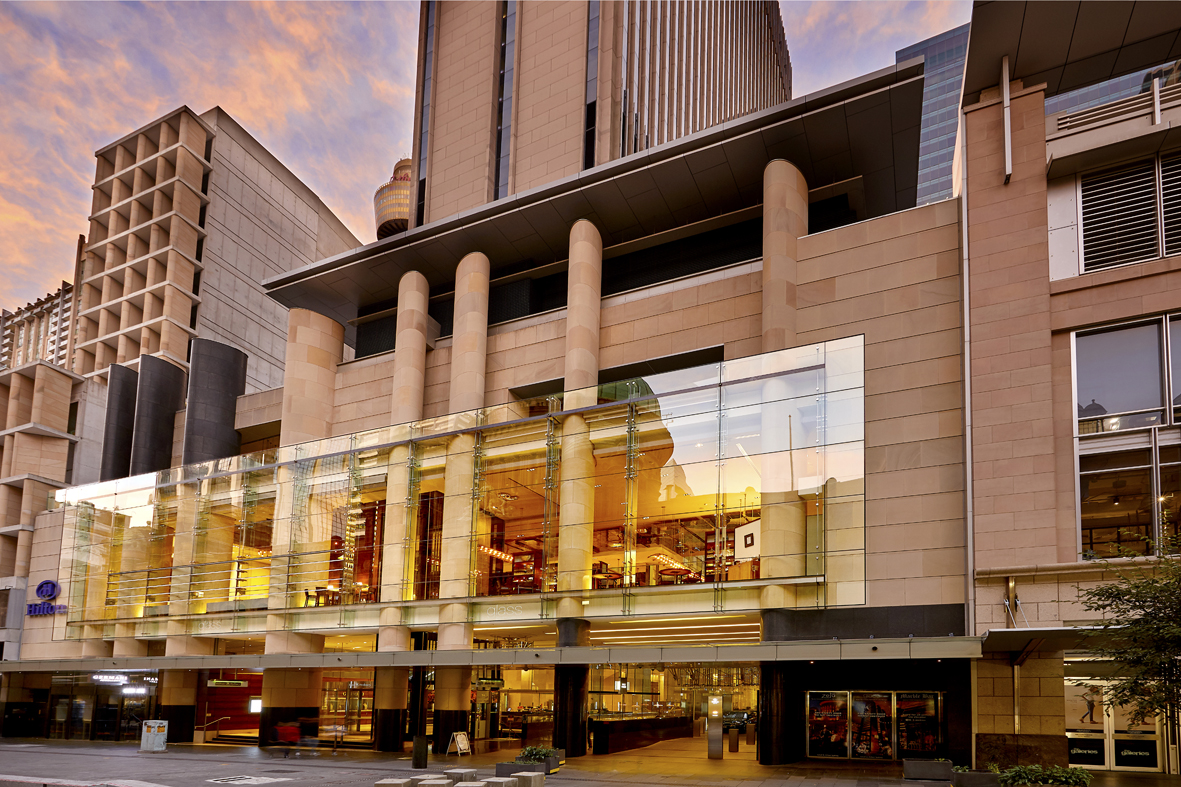 Enjoying a central location in Sydney CBD, The Hilton is a preferred choice for many corporate entities to hold an event in a lavish set up. In addition to the relaxing rooms, there's a massive event space covering an area of 4000sqm and a capacity to hold 3000 guests. The purposely built meeting space incorporates a Meetings floor with a Boardroom and 13 other rooms. The Grand Ballroom is ideal for hosting a corporate function with an extensive pre-function space as well.
The best part here is the accomplished dining experience, thanks to the man leading the pact, Chef Luke Mangan. With a rooftop terrace and modern design, visit the heritage Marble Bar known for live bands and opulent décor, or enjoy cocktails in Zeta Bar. You can have these as a part of your function as well!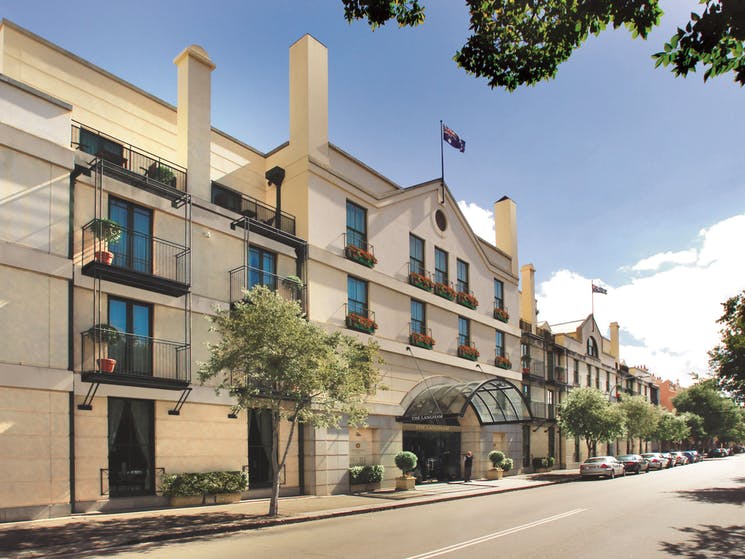 Blending the sophisticated charm of boutique hotel with the class and elegance of the Langham heritage, The Langham is perfectly located in the historic Rocks district of Sydney with easy access from different parts of the city. It boasts of diverse dining options that are sure to impress your delegates.
There are 4 stunning function rooms to choose from, including The Parlour, The Boardroom, The Drawing Room and The Ballroom. They vary in size, versatility and adaptability to suit events of all sizes. You can tailor the catering option to suit your needs!