Top 10 Restaurants in Sydney
Sydney is blessed with farm fresh produce and tons of local breweries and wineries. As a result of which the dining experience keeps getting better and better. We have chosen the 10 best restaurants for you for an unforgettable experience.


Bennelong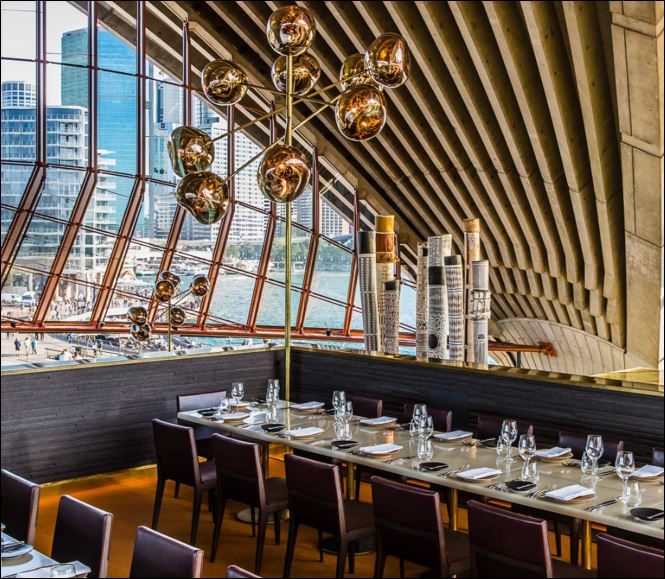 Bennelong is in the iconic Sydney Opera House. The menu is created by executive chef Peter Gilmore. It promises world-class dishes prepared with homegrown ingredients. There are four dining options to choose from A la carte, cured and cultured and Bennelong bar and a chef's table in the kitchen. If you are attending a show at the Sydney Opera House you can go for their pre-theatre menu or supper menu post the show. You can just walk in the bar and enjoy the cocktails with an amazing view of Sydney Harbour.








Quay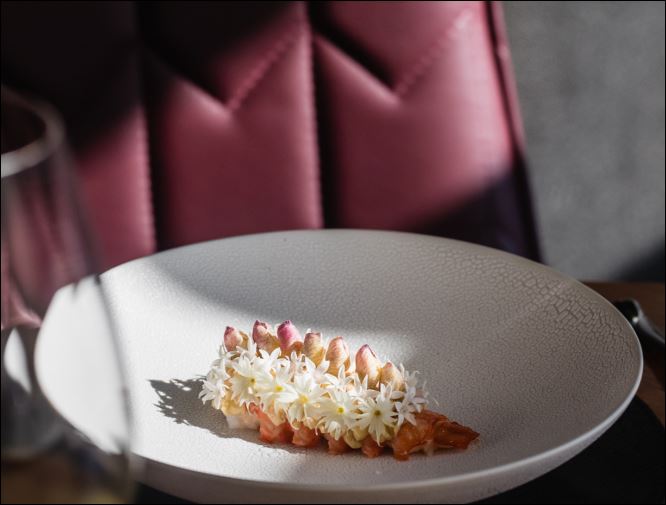 Newly renovated Quay is now even better than before. It offers a more intimate interior. Quay is located in Upper Level, The Rocks. Chef Peter Gilmore crafted a perfect balance of texture and flavour with unusual ingredients. Each dish is served on a custom designed ceramic piece. You can choose from 10-course or 6-course menus. Drinks and wine pairing is optional. Beautiful looking dishes are a treat not only the palate but also the eyes. It is very hard to get a table at Quay so make sure to make reservation months before you wish to visit.






Bentley Restaurant+Bar

Bentley is one of the most influential restaurants in Australia. It is located on the corner of Pitt and Hunter Street. If you are a fan of experimental and innovative cuisine it is the best place for you to be. The restaurant offers both A la carte and tasting menu. They also provide a vegetarian tasting menu. On Saturdays, only tasting menus are served. Chef Brent Savage's menu is creative and state-of-art. The wine list is curated by Nick Hildebrandt and has more than 1000 wine from around the world. No wonder it is claimed to be the Best place to drink wine. It is also very well known for wine pairing skills.


Chin Chin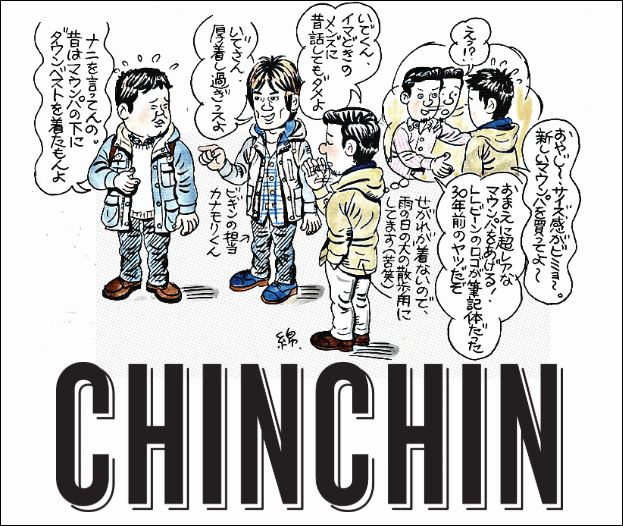 Chin Chin serves Asian food with an Australian twist. It is located in Surry Hills. The food here at Chin Chin has strong Asian flavours derived from Thailand, Bali, Vietnam and Japan. It is all about herbs, heat, spice and freshness. Downstairs at Chin Chin, there is Chii Town which offers a private dining experience. They claim to provide a signature Chin Chin experience with a twist. The menu has a good combination of light bites and filling dishes. If you have a sweet tooth their palm sugar and burnt caramel ice cream sundae with salted honeycomb and lime syrup is very popular and a must try.








Automata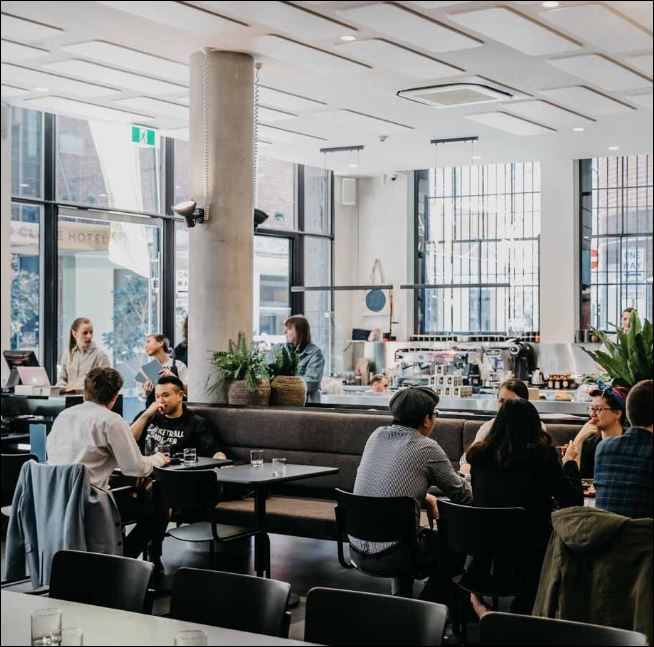 This award-winning restaurant is located in Chippendale. Chef Clayton Wells has crafted the menu which is both spectacular and delicious. The ingredients used are seasonal, fresh and local. The menu is always evolving which promises a unique experience each time you visit. Guests can choose a 5-course menu for lunch and 5 or 7-course menu for dinner. Food can be paired with a wide range of wine, cider, beer and cocktails. Reservation is highly recommended. The parking situation is a bit dicey. The restaurant is only 10 minutes walk away from Central Station.










Spice I am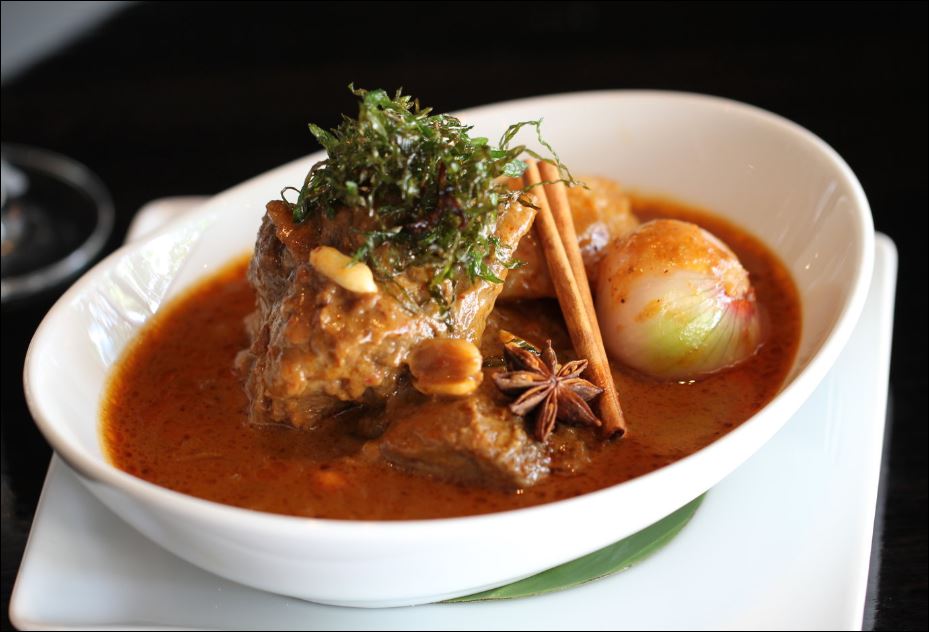 Spice I am is Sydney's favourite authentic Thai restaurant. The restaurant is located in Surry Hills. Chef Sujet Saenkham has kept the traditional Thai food alive. Its fast service and cosy sitting arrangments will give you a glimpse of Thailand. The menu is filled with classic dishes. Som Tam, Tom Yum Gung, Massaman Curry, fresh spring rolls must try. It is closed on Mondays and doesn't take reservations. If you wish to learn to cook authentic Thai food with traditional techniques you can sign up for chef Sujet's group and private classes.






Restaurant Hubert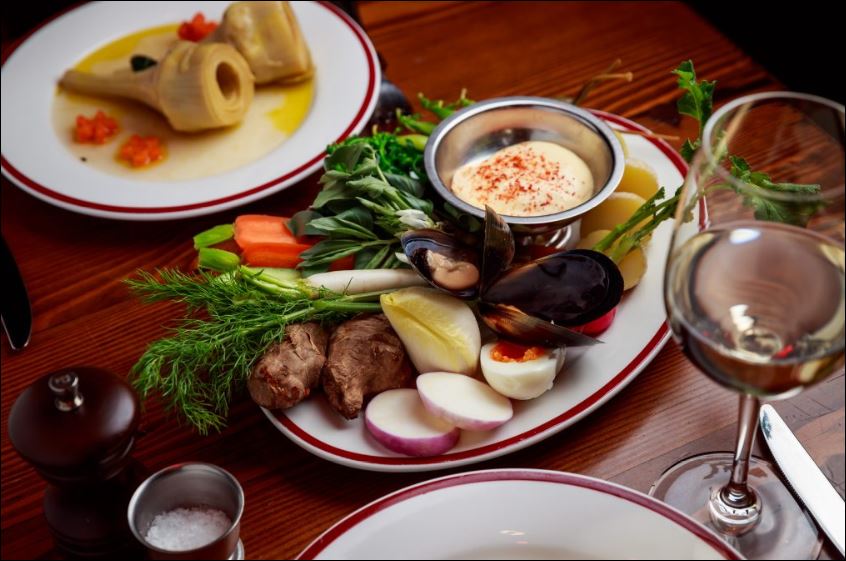 Restaurant Hubert is a French restaurant. It is located in the Basement 15 Bligh Street which is in the heart of Sydney. The restaurant is open for lunch on Thursday and Friday. For dinner, it's open from Monday to Saturday. The ambience is dreamy. As you descend in the basement, you will be transferred to a completely different world. On Wednesday and Thursday night you can enjoy live jazz music.
Chef Dan Pepperell has created the menu which is inspired by the classic French cousin and gave it a modern twist. The restaurant offers an A la Carte menu. If you are a group of four or more people you can choose to order from their Banquet menu. Menus are changed seasonally. Reservations are accepted but it is mostly a walk in the venue. You need to book in advance for their special event Les Grand Chefs. This event is a series of dinners in the Theatre Royale.





Mr Wong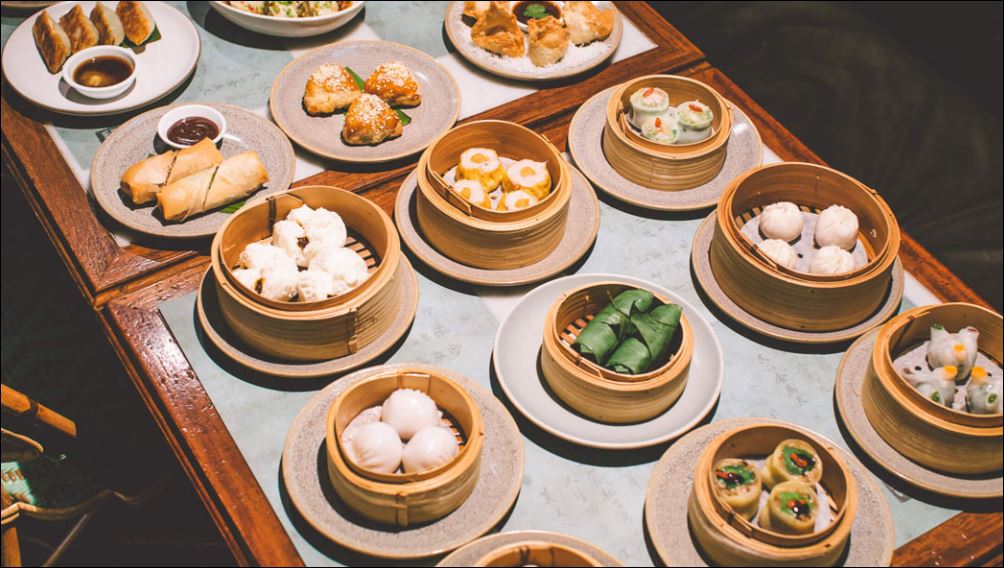 Mr Wong is located in the heart of Sydne's Central Business District. It is a Cantonese style restaurant. The huge place accommodates 240 people at a time. The menu consists of 80 delicious dishes. Their barbeque duck is very popular. They offer an A la carte lunch and dinner menu. If you are a group of four or more people you can enjoy the Banquet menu. The drink menu includes Asian style cocktails, wine, champagne, and Japanese sakes. If you are a large group it is recommended to make a reservation otherwise walk-in is fine.




Firedoor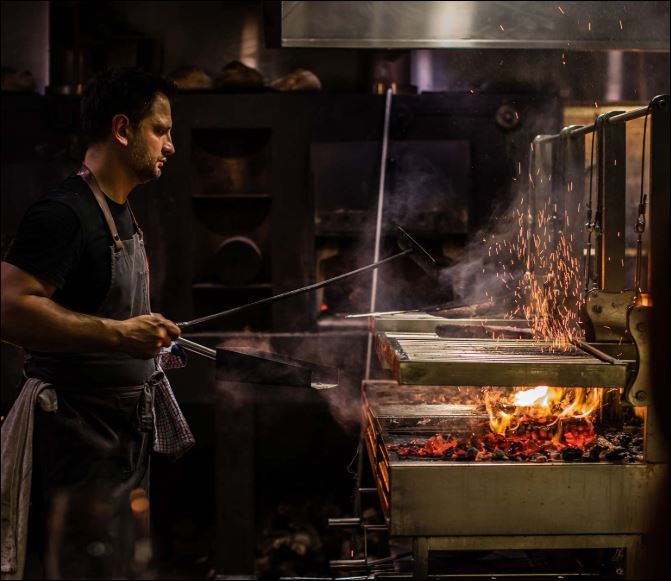 Firedoor is the most unique place to dine. It is located in Surry Hills. They don't use any gas or electricity. All the food is cooked on wood-fired oven, grills and wood-burning hearth. The concept of the open kitchen allows the guests to see all the action that goes on the kitchen live. Chef Lennox Hastie works with seasonal ingredients. All the dishes are made to order. They use a different type of woods to flavour food. Steak is most loved by everyone. The restaurant has collaboration with local suppliers so the menu is always changing. Firedoor organises an event called Fireside where they invite chef friends and create an elegant dining experience.








Iceberg dining room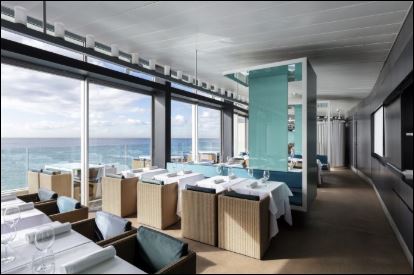 The iceberg dining room is set on a beautiful backdrop of Bondi Beach. The menu created by head chef Monty Koludrovic is modern Italian. The interior is white and turquoise keeping in the tone of Iceberg saltwater pool. They offer A la carte menu, tasting menu and vegetarian menu. There is nothing like an Italian Sunday brunch with a view of Bondi. The drinks menu is extensive. Iceberg bar has seasonally changed handcrafted cocktails. Or you can go with conventional options like Prosecco, wine, beer and spirits.