Best 2019 events in Sydney
Sydney offers a variety of events throughout the year. Be it sporting, musical, food, cultural. You name it and it is there. If you are planning to visit Sydney this year check out the events happening around that time. Events are an amazing way to soak up the culture. It gives you the opportunity to see the city up close. Following events should be on top of your list and if you are traveling in Sydney as part of a group the best way to get around is to hire a bus.
Handa Opera on Sydney Harbour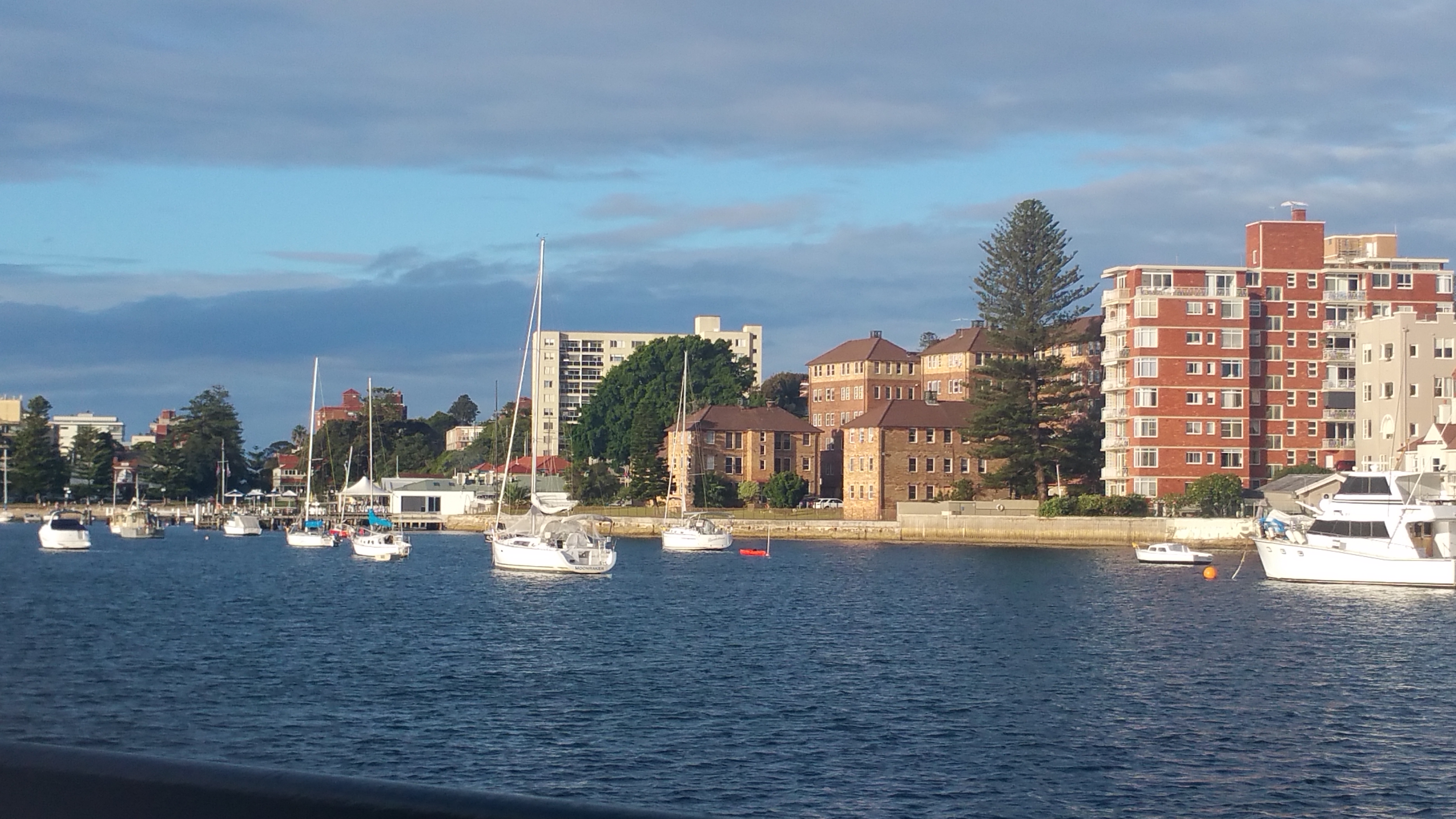 Handa Opera is an outdoor opera. It is one of the most awaited events in Sydney. This year it will take place between 22 March to 21 April 2019. It is located at Mrs.Macquarie's point.
Opera is performed on a floating stage on the Sydney harbour. Since the stage is outdoor it gets the most naturally beautiful background. It has hundreds of hidden speakers to give the audiences a thrilling sound experience. It is going to be more special this year as the sound of Broadway is coming to Handa Opera for the first time.

West Side Story(sound of Broadway) is a modern-day Romeo and Juliet love story. It is going to feature some of the classic Broadway hits like 'Somewhere', 'Tonight', 'Maria'. It has an all-singing and all-dancing supporting cast. It is going to be choreographed by Jerome Robbins. It will take on Leonard Bernstein's legendary score, J Arthur Laurents' powerful book and Stephen Sondheim's memorable lyrics. Starring Alexander Lewis and Julie Lea.

The venue is open from 5 pm. so before the show, you can enjoy the sunset with a drink or two. You will find wonderful choices of bars and restaurants. From cheap eats to fine dining everything is here.
Sydney Royal Easter Show
Sydney Royal Easter Show is the annual celebration of Australian culture. It is held around Easter that is falls on 12 - 23 April in 2019. It takes place at Sydney Olympic Park. It brings the people of the country and the city together. During this event, you will find agricultural competitions, animal experiences, live entertainment, carnival fun, shopping and much more.
Animal lovers can follow the Animal Walk and see more than 14,000 animals. Farmyard Nursery is the perfect place to visit fawns, piglets, geese, donkeys and much more. In this nursery, the kids will also get to feed and groom them. Every afternoon the show holds Baby Puppy Competition. Here you will be able to see the display of the most adorable puppies. Don't miss the Rodeo where Australia's best cowboys compete.

It is also home to the most thrilling and largest carnivals. Coca Cola Carnival and Kids Carnival. Coca-Cola Carnival has thrilling rides such as Skymaster Wheels, Sling Shot, Sky Flyer, Spinning Coaster etc. For fun themed and family friendly ride you can go to Kids' Carnival. Nitro Coaster will provide you with an unforgettable adrenaline rush.

Head to The Shed to get a taste of what really happens on a farm and enjoy coffee in a waffle cone. Plan your visit around the grand parade if you can and celebrate the winners of all the competitions.
Vivid Sydney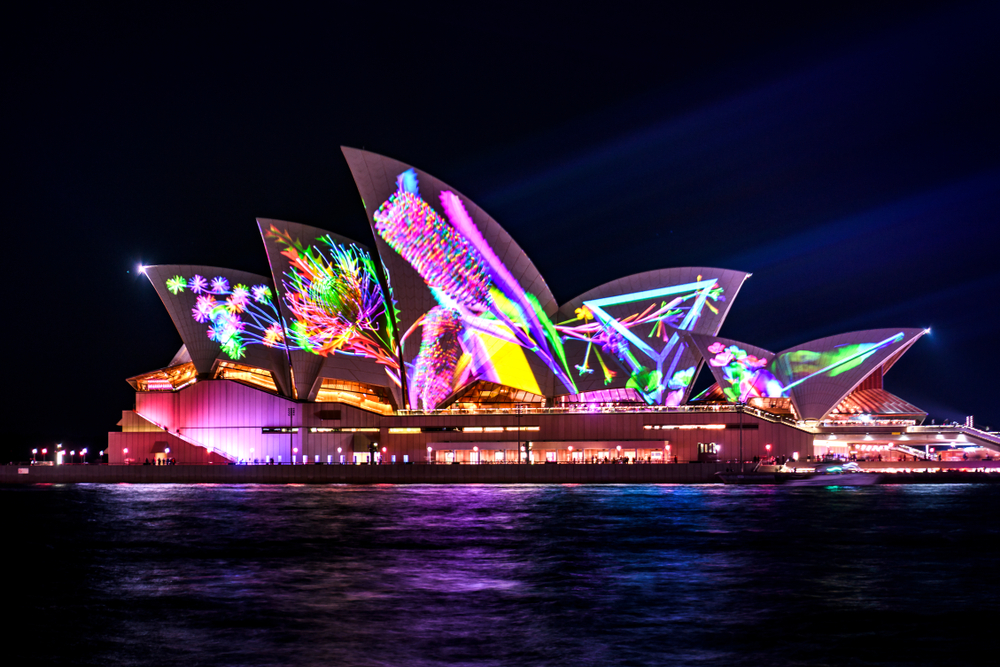 It is the annual festival of light, music and ideas. The dates are not confirmed yet. It may take place from 24 May to 15 June. This festival runs for 23 nights. Between 5 pm to 11 pm.
Vivid Sydney is undoubtedly a celebration of what creativity and innovation can produce together. The program includes Vivid Light, Vivid Music and Vivid Idea. Vivid light is a large scale installation and projection of light. Vivid Music is a collection of musical performances and collaborations. Vivid Idea features creative ideas, discussion and debate.

Vivid light viewing is free of charge. The best places to witness are The Rocks and Circular Quay, the Royal Botanic Garden Sydney, Darling Harbour, Barangaroo, Taronga Zoo, Chatswood and Kings Cross. The route of this walk stretches from the rocks to the Sydney opera house. Which is more than 2 km. You will have to buy tickets for its music and ideas events. schedule of music and idea events you can check on their website.

Another way to enjoy the festival is by Vivid Sydney Cruises. You can see light art sculptures and grand projection up close. Cruises usually start from Darling Harbour. Advance booking is suggested as it gets really busy.
Hunter Valley Wine and Food Festival
Every year Hunter Valley hosts this two months long event which displays a variety of wine and food. It is the best way to explore food and wine culture. This year it is from 1 May to 30 June.
In this festival, you can savour delicious gourmet dinners prepared by well-known chefs. If you are a fan of wine you can join their wine tour and winemaking master class. Get your hands dirty at a cooking class or just chill with your friends by an open fire. The choice is yours.

Not in Sydney around this time. No worries. There are plenty of other fascinating events taking place in Hunter Valley. Live performances by artists like Kylie Minogue and Bryan Adams in March, Cheesemaking workshop on 31 March, bridal expo on 28 April, and Village markets. On November 2 there is Country In The Vines Festival. It is a country music event. Here you can treat yourself with country music along with food stalls and premium wine.
Rolex Sydney Hobart yacht race

Rolex Sydney Hobart yacht race is Australia's major sporting event. It is held on Boxing day every year that is 26 December. It is considered one of the most difficult yacht races in the world.
The race starts in Sydney Harbour, sails down the Tasman Sea, ending in the city of Hobart. You can see the start of the race from Manly Ferry. You can also accompany the racing yachts on their final leg. There are a number of yachts that provide the journey to witness this historic race. These yachts usually include sightseeing of dolphins and whales. Along the shore of the harbour, you can see the sailing yachts.
While you are at it another event you might not want to miss is A taste of Tasmania. It is a food and wine festival. The festival is held in Hobart's Salamanca and Waterfront Precinct. You can not only taste the Tasmanian flavours but also take it home from its market.
New Year's Eve on the Darling Harbour
Darling Harbour creates the most picturesque family friendly firework display every year. You can enjoy this land and water-based fireworks for free. Visit Darling Harbour on New Year's eve and indulge in an unforgettable experience. There is no better way to bring in the new year.
At 9 pm smaller fireworks take place. Then at midnight, the actual display takes place. Firing points are on the Sydney Harbour Bridge, the Sydney Opera House and harbour barges. Prime locations to enjoy the phenomena are Mrs Macquaries Point, Robertson Park, Bradfield Park at Milsons Point, north head in Manly. All these points are free. Ticketed points are Sydney opera house, Sydney Observatory, and Clarke island. There are so many new year eve's cruises running across the harbour. Provides the best views and entertainment on board.

So next time when you plan your trip to Sydney make sure that you participate in at least one of these events.