Explore Sydney in Style and Comfort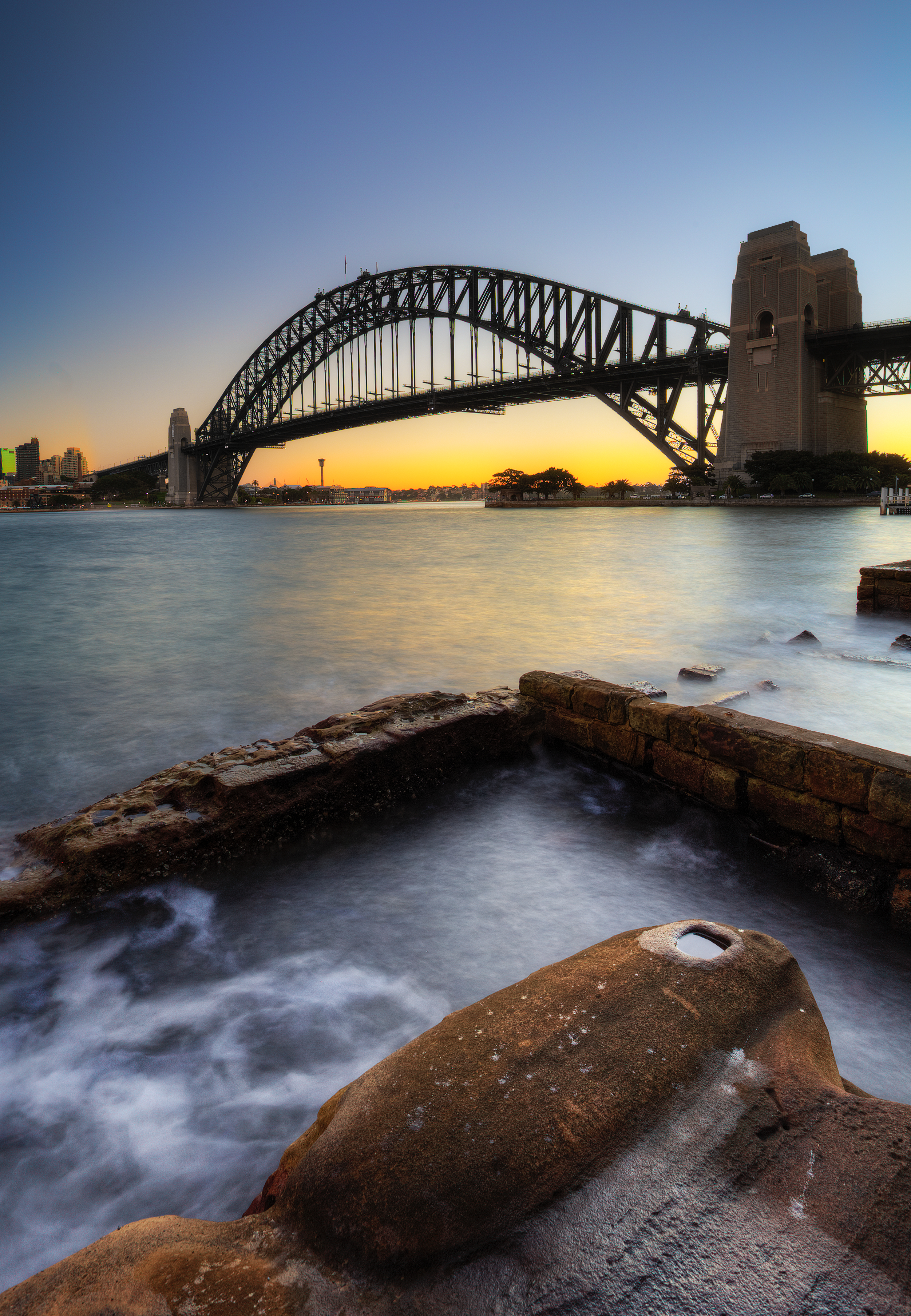 Sydney is a great destination for travellers who are looking for a beautiful city to do some exploring and sightseeing. HireABus.com can send you anywhere you choose including Manly and Coogee Beach, where you can spend a long day near the water with restaurants and bars abound.
Other must-see attractions that we can take you to include the Opera House and The Art Gallery. These are great places for you to take a guided tour or check out old and contemporary masterpieces.
Things to do near Sydney Airport
Brighton Le Sands
Brighton Le Sands beach is calm and quiet with white sand and crystal clear water. Brighton beach is only 10 minutes drive from the Sydney International Airport. If you have a good amount of time you can explore the entire stretch of the beach by renting a bicycle or scooter and even by walking. It can take around 1-2 hours. This beach has no waves and netted so that makes it an ideal place for swimming especially if you have kids accompanying you. The place is full of shops, bars and restaurants. Nearby attractions are Cook Park, Grande Parade. On new year's eve, you can see a firework display.
Take a Helicopter Ride
Enjoy Sydney's scenic beauty from a bird's eye perspective. There are a number of helicopter tours available within 2 km from the Sydney International Airport. Standard helicopter tour will circle around the Central Business District providing the mesmerizing views of Sydney Harbor Bridge and Sydney Opera House. If you wish you can also extend your ride up to the Blue Mountains, the Hunter Valley, Bondi beach, Coogee beach, and Manly's beaches. Depending on the areas you are covering it will take you around 20 to 60 minutes.
Second Telling Missions
Second Telling Mission is an Escape Room gaming adventure. The games are historically and theoretically themed. It is only 10 minutes drive away from Sydney International Airport. It will take your escape room experience to the next level by incorporating live actors into the game. If you are travelling with a group this game can be so much fun. The missions are set on the historic backdrop. Your team will be given 60 minutes to solve the puzzles and get out of the escape the room.
Sydney Dive Safari
When there is so much water in front of you it is hard to resist engaging in some watersports. Sydney Dive Safari is a one-stop shop. In their retail showroom, you will find high-quality accessories for scuba diving, snorkelling and freediving. You can do scuba diving or even enrol into their wide range of courses to enhance your abilities. Along with doing snorkelling yourself, you can also be certified to be an international snorkelling instructor with the snorkelling instructor course. Sydney Dive Safari also provide social freediving and freediving training of all levels.
Archie Brothers
Archie Brothers Cirque Electriq is a cocktail bar gaming arcade. Located only 2.3 km from the Sydney International Airport. If you just want to have fun this is the right place for you no matter how old you are. They have bowling, laser tag, virtual reality, thriller XD rides, bumper cars and arcade games. With all the games you will get a chance to win prizes also. All these fun activities are more fun with Dazzler's Diners colourful and delicious menu of food and drinks.
Ice Zoo
Ice zoo is 2.6 km from Sydney International Airport. It is so much more than just Ice Skating. It is founded by Australian Winter Olympian Skater Liz Cain and her husband Peter Lynch. They offer public skating sessions and skating classes. They also run Ice Hockey classes. You can take part in fitness classes. They also host DJ nights. Ice Zoo also has an in-house cafe and bar.
Day Trips from Sydney
Manly Beach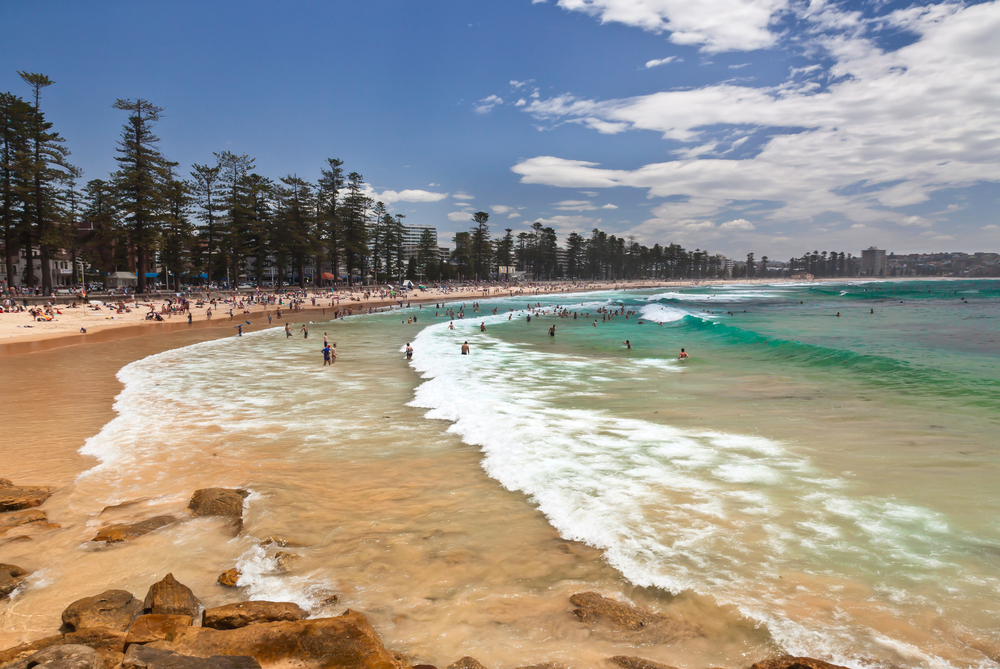 Manly beach is one of the famous and most happening beaches in Sydney. You can take a ferry from Circular Quay which takes only 30 minutes to reach Manly beach. At Manly beach, you will be able to have more than only beach fun. You can indulge in some retail therapy at Manly Market. At this market, you will find stylish boutiques, book stores, and organic farm products. Learn to dive and snorkel at Shelly Beach, it serves as an ideal place to go kayaking and surfing. If you want to keep it low you can go for a walk on Manly to Spit coastal walk or take coastal bike tours. Enjoy a drink or two by the bay.
Hunter Valley
Hunter Valley is Australia's premier wine region. It is about two and a half hour drive from Sydney. Hunter Valley is most popular for food and wine. The first thing to do is to explore cellar doors and wineries. Hunter Valley Garden has lovely green views. Take a Hot Air Baloon Safari in the morning and enjoy the never-ending sight of vineyards. The place is great Great for playing golf. Hunter Valley has various trails and walks which lets you see bushlands and natural forest from a new perspective. They offer wine tasting tours with farm fresh cheese and chocolate.
Palm Beach
Palm Beach is not only famous for tourist but also the most popular weekend getaway amongst Sydneysiders. It is about an hour's drive from Sydney's Central Business District. The clear turquoise water is irresistible. Historic Barrenjoey Lighthouse is located on palm beach. To see the panoramic view from the lighthouse you will have to take 800 meters access trail. You can go surfing, kayaking and paddleboard riding. If you are visiting between May to November don't miss the whale watching tour. It is highly recommended to have breakfast on the waterfront deck in a boathouse.
Kangaroo Valley
Kangaroo Valley is a small town with many heritage listed buildings. It takes 2 hours drive from Sydney. Kangaroo Valley will spoil you with the number of things you can do. It is very popular for kayaking, canoeing, golf, wine tasting, local food, heritage and beautiful lookouts. You can explore history by visiting the Pioneer Village Museum, Hampden Bridge, and taking historic village walks. Valley arranges farmers markets, arts festivals, music festivals, the cheese festival where you can get in touch with the tradition and local farm produce food. Kangaroo Valley Safari and Kangaroo Valley Adventure Company offer self-guided and guided tours. Here you can rent a kayak, canoe, mountain bike and even a horse. They have several bushwalking trails which will lead you to scenic waterfalls and lookouts.
Blue Mountains National Park

World Heritage listed Blue Mountain National Park is only an hour drive away from Sydney. This national park is filled with adventurous activities. They have biking and walking trails for all the levels. Trail Bay Gaol is a historic tour with amazing coastal views. Here you will get a chance to do rock climbing, canoeing, bushwalking, and much more. Main attractions here are Jenolan Caves, three sisters and echo point.