A day out at Sydney Opera House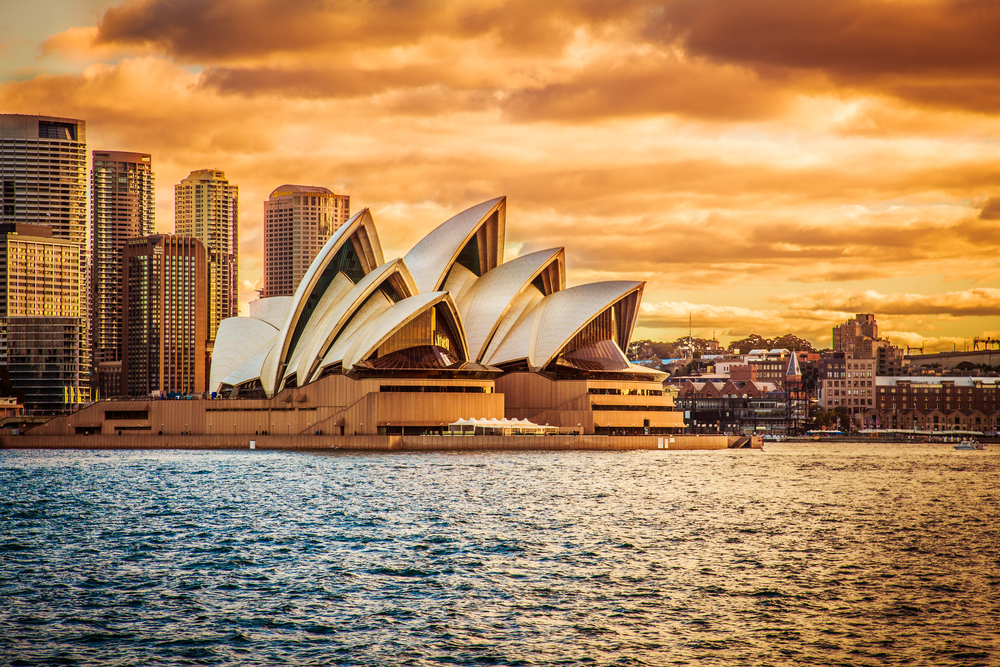 Sydney Opera House is the most visited tourist attraction in Australia. The UNESCO world heritage site plays a vital role in the cultural history of Australia. This architectural marvel is beautiful inside out. Sydney Opera House is a diverse place and has something for everyone.
It is located on the spectacular Sydney Harbour. It is so easy to rent an appropriate vehicle with Coach hire in Sydney. Join an expert guided tour to have an exclusive inside look at the Sydney Opera House. They offer a wide range of tours and experiences. The most recommended tours are The Sydney Opera House Tour and Backstage Tour.
The Backstage Tour is very popular. If you are one of those who is always interested in what goes behind making these shows, this tour is for you. It is a two and a half hours tour starting at 7.00 am daily. This Backstage Tours runs in a small group and fills up fast. Make sure to book it well in advance. After the tour finishes, enjoy a delicious breakfast in the green room.
The Sydney Opera House guided tour is also popular. This tour runs on different timings between 9.00 am to 5.00 pm. It takes around an hour to finish the tour. It is the best way to discover the history of this iconic building. It gives the visitor the chance to have a closer look at the theatre, concert hall, and private areas. It is interesting to listen to inside stories and what went after making this structure.
To enhance the experience, book a tour with the dining option. Tour and Dine is a tour followed by a delicious meal at Opera Bar. Tour and Tasting Plate is a tour followed by sampling local food on Sydney Harbour. All the tours are available in 7 different languages.
Make sure to see a show at the Sydney Opera House. It provides you with an experience of a lifetime. They host more than 1500 world-class performances each year. Sydney Opera House offers a wide range of shows including Opera, Broadway Shows, Symphony Orchestra and much more. Opera Australia's 2019 program includes some rare exciting collaborations and production.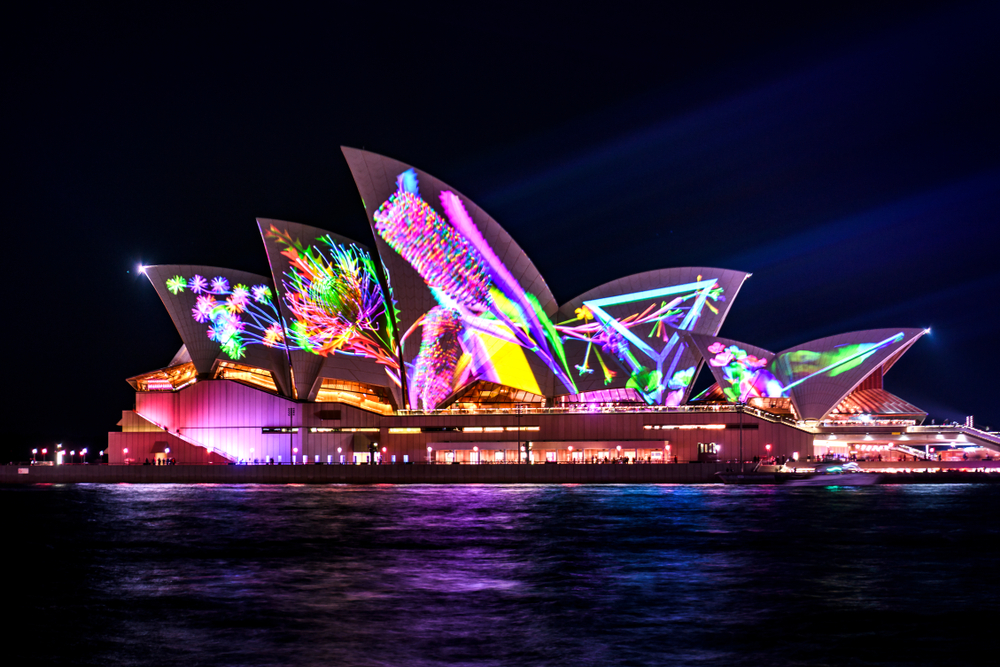 If you are visiting in May and June, you will get to experience the incredible Vivid Sydney Festival. It is the biggest festival of music, lights and ideas in the world.
Don't feel bad if you can not visit at this time. During your visit, you can still see the Opera House light up to perfection. Badu Gili is a seven minutes projection of ancient First Nations. Every day at sunset and 7.00 pm, they illuminate Opera House's eastern Bennelong sail. You can get the best from Monumental Steps.
During the school holidays in July, there is a Creative Play for children. End the day at Opera Bar, watch the sky change colours during sunset with a drink or two! Relish some Australia inspired cuisine at Opera Kitchen. Have a pre-theatre dinner or pop in for drinks after the show at the bar at the Bennelong.
Your visit to Sydney Opera House is incomplete until you take an Instagram worthy picture of the architectural wonder. Best places to click an excellent picture are, Mrs Macquire's Chairin at Royal Botanic Garden and from a harbour cruise. If you are fortunate, you will get to see the New Zealand Seal named Benny.
Take home keepsakes and gifts for your loved ones. You can buy Sydney Opera House inspired souvenirs from their Gift Shop.