Top Corporate Event Venues In Melbourne


Corporate events need not necessarily be traditional all the time. Some inventive planning can impress even the most discerning clients, and this is the reason why we see more venues coming up with an innovative approach. Melbourne is home to many high-end business entities, and there are plenty of function venues to cater business requirements of that level. Given the number of options, here are some recommendations to help you get started. Make sure to take advantage of bus charter in Melbourne to support the logistics of your corporate event!
Ms Collins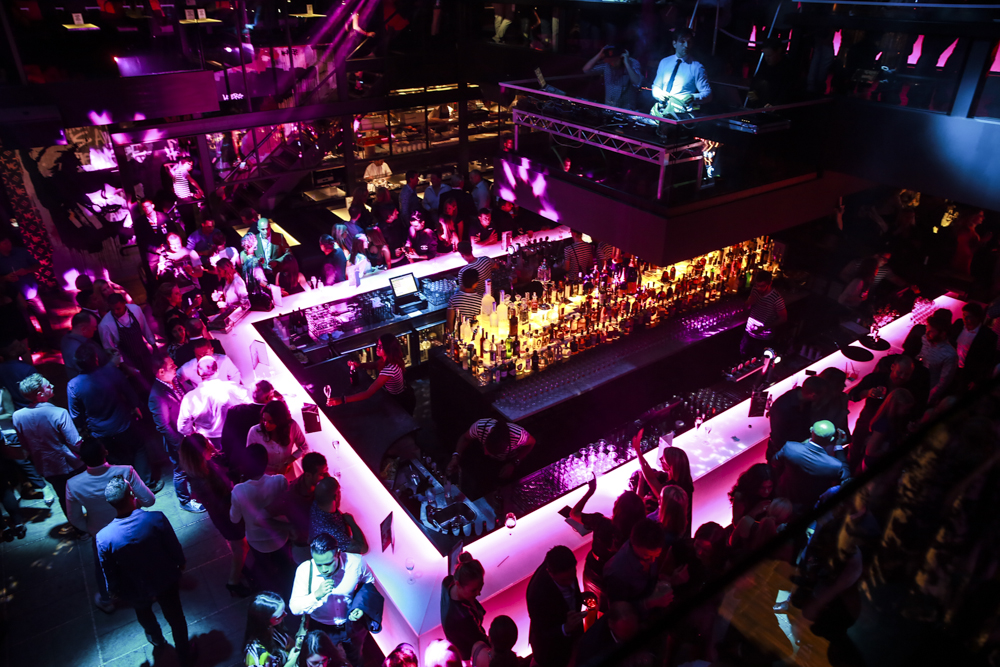 Ms Collins is a lavish, decadent and affluent setting for a corporate function. This multi-level bar with a club and a restaurant is open for events throughout the week. The menu features celebrated chefs Pat Weerasinghe and Daniel Wilson. Offering a menu blended with modern Australian and Pan Asian dishes, the venue rejoices a diverse culinary vision, with a curated drinks list crafted by famous bartender David Debattista, in association with Belvedere, Moet Hennessey, Veuve Cliquot and Dom Perignon. In a venue filled with art and neon, there are as many as dozen rooms for private parties, including an LMC, Barber Shop and Dom Perignon Champagne Bar.




The Como Melbourne MGallery by Sofitel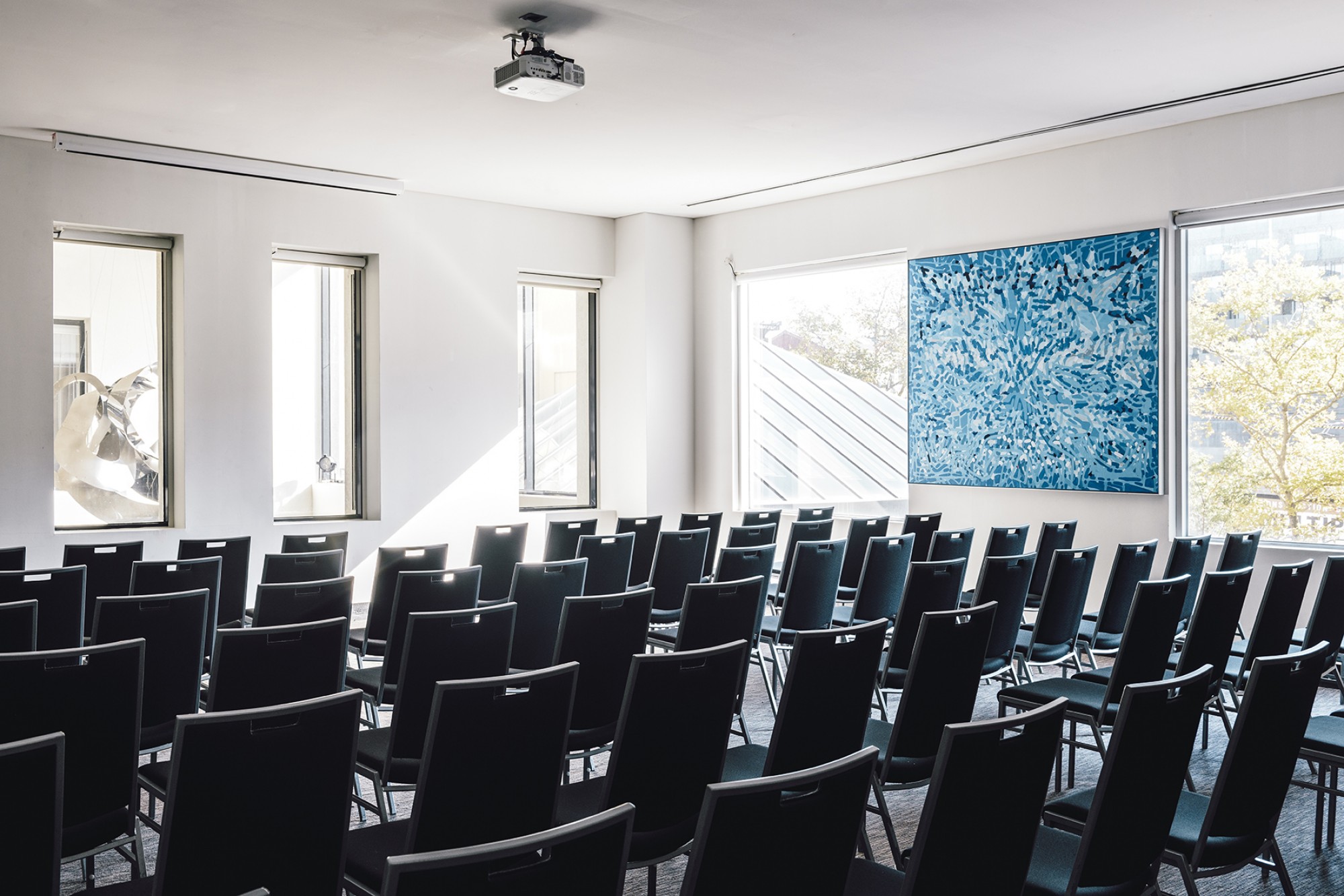 Offering an outstanding range of conference and leisure facilities, The Como Melbourne MGallery by Sofitel is situated right in the heart of vibrant South Yarra, and is ideal for events of all sizes. The venue is suitable for 8-150 delegates, and the adaptable event suites of the hotel are both stylish and modern. As many as 9 event spaces can be customised to impress even the most astute visitors, with most of the rooms featuring modern technology, generous space and natural light.
Seasonal menus and focussed ambiance, coupled with personalised service will guarantee a lasting impression on your delegates. Well-being, gastronomy, design and culture are the key pillars of their hospitality.


The Metropolitan Hotel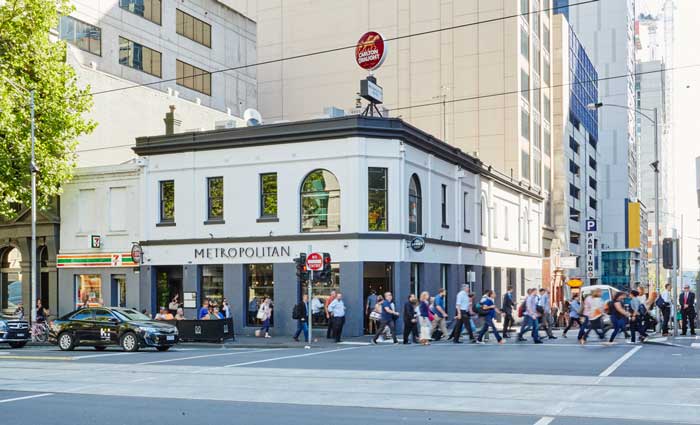 For over a century, the Metropolitan Hotel has been a signpost of the city for a long course of its life, serving all dusk and dawn at the CBD. During the daytime, it makes for a modish and reliable location for a brief business lunch or breakfast. And as the day gets darker, the vibe shifts to a laid-back ambiance. With the parma being a favourite, the menu at this venue speaks of high-class delicacies.
There are a couple of private function rooms, which can be combined for a bigger space. The first level is ideal for weddings and corporate functions, which can hold up to 130 guests. The ground level space is an open area with drinks flowing from hand-sculptured statues in a private bar. With the exclusive use of Roof Top Sun Deck, sophisticated SOBar and tailored canapé, the hotel offers a unique social setting for all sorts of corporate events. Let the expert staff team help you in planning the next conference event!


The Dan O'Connell Hotel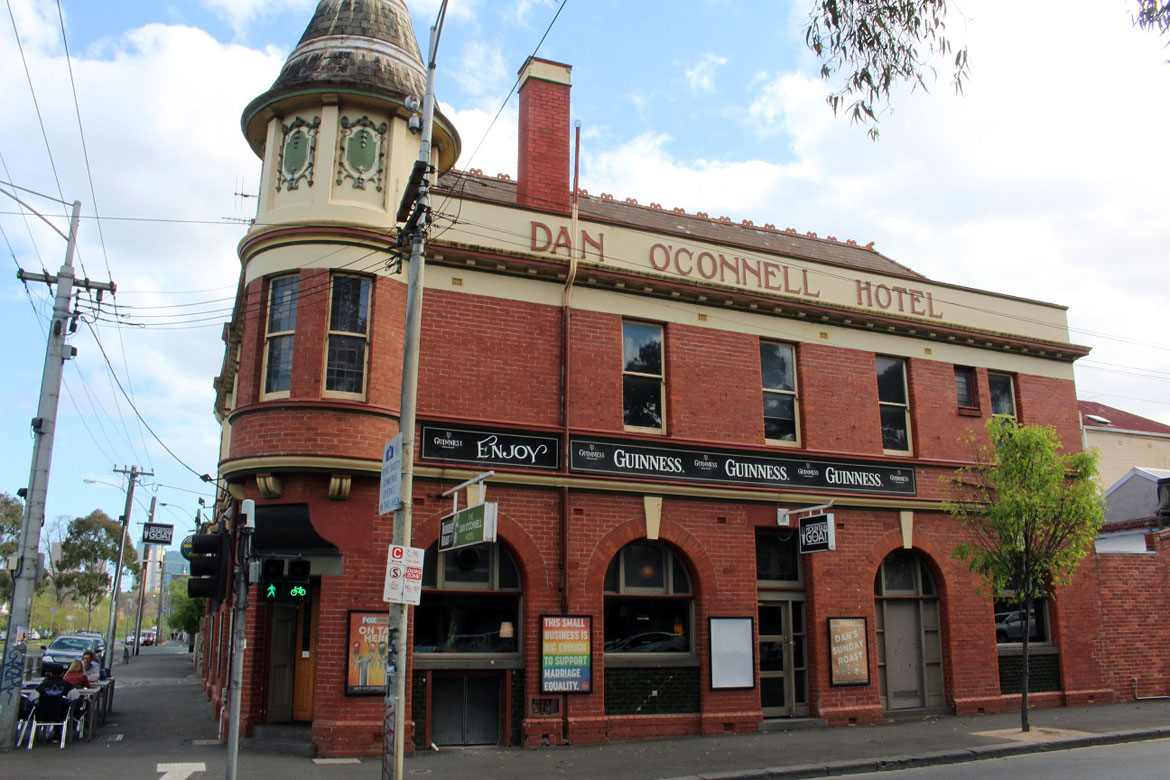 Built in the year 1884, the Dan O'Connell is an incredibly old institution, and almost an antique structure of the vintage times. This bona fide fixture plays host to a variety of events with an energetic vibe every night of week, heralding a unique theme. When it comes to corporate functions, it has a separate function space with a flexible layout that can hold up to 200 visitors. This area can be configured as per your requirement, and you can also have a dedicated theme for your event.
Located on the Canning Street, overlooking the Alexandra Parade, this modern and spacious venue is a fusion of comfortable banquet seating, coloured cube stools and communal high tables. Culinary options are delightfully sumptuous, along with canapés.




Alumbra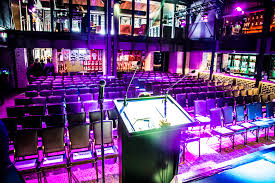 Providing an artistic and modern venue, overlooking the Victoria Harbour, the Alumbra is a recently renovated New York warehouse located right in the heart of Docklands. The modular design of this venue is worth all the praises, and there are 5 dedicated spaces that can be customized to suit different requirements, including corporate events, product launches, conferences and cocktail parties. The appetizing menu is sure to delight your delegates, and there is enough parking space for the big cars to fit in!






Cargo Hall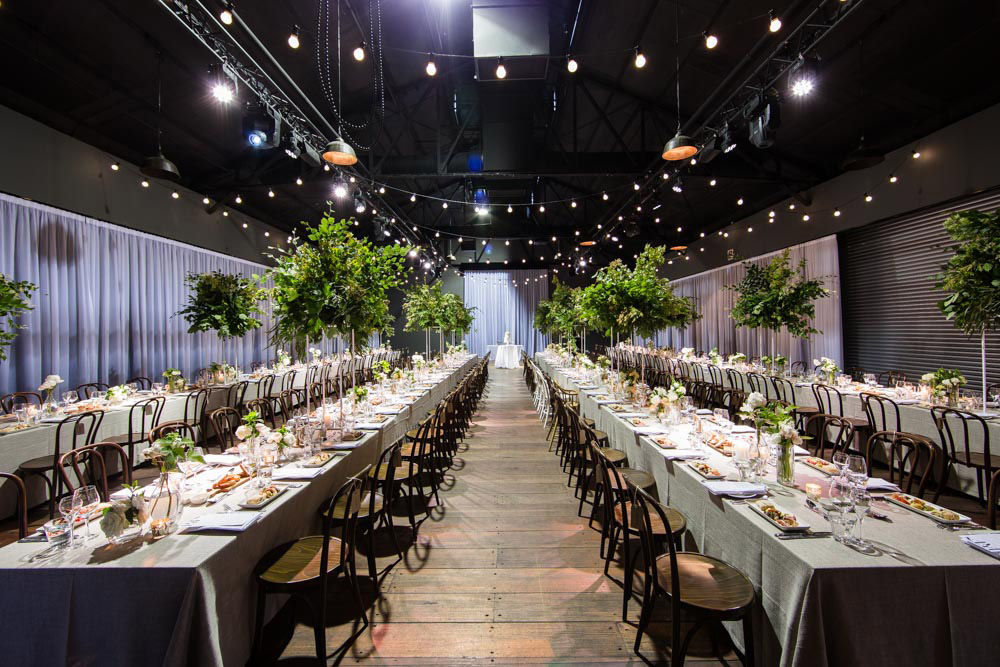 Boasting impressive views across the city skyline, the Cargo Hall is a perfect event space at South Wharf. The elegant scenes of the surrounding and sufficient natural light are by virtue of the complete glass conservatory that makes all the difference. Flexibility is the key in this stylish venue, which has modern design features, such as the suspended mezzanine stage, retaining its peculiar marine character.
There is an option to arrive at the venue by boat, which makes the occasion even more impressive for the delegates. The dedicated event management team ensures no details are missed, and the plan is executed with an objective to deliver the highest standards of service.




True South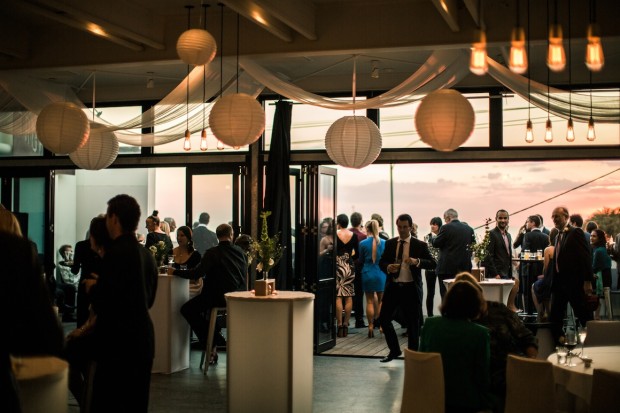 Known to be one of the largest and most renowned function spaces in the area, the True South is located in a scenic bayside suburb of Black Rock. It was once used as an automobile repair shop, which was transformed into a chic gastro pub with massive renovation, retaining the original touch. The inside has been completely stripped back to create a space that it is today. Served in a brand-new setting, the talented chefs offer a contemporary Argentinean menu with a unique blend of taste.
Options for corporate events include the Bay View Room with balcony, upstairs, a cellar private dining room and a restaurant available for exclusive gatherings.






Left Bank Melbourne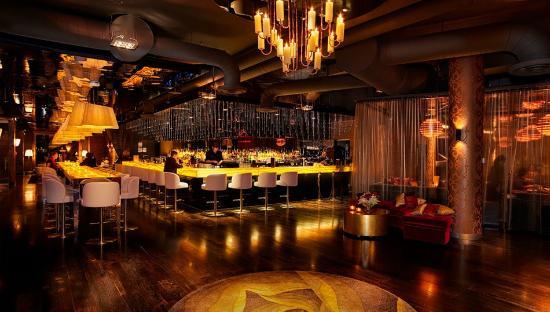 Tucked neatly on an ideal position along the Yarra River, the Left Bank has a vivacious, ecstatic ambiance suited for events of all magnitudes. The inner city vibe is due to the busy bar and restaurant strip along the corner of Southbank. The chic interior fits the bustling ambiance, with suited and booted people around. The venues can accommodate a corporate-style event of up to 230 guests for a sit-down and 580 guests for buffet. There is a large outdoor and indoor terrace space, and exclusive areas for intimate dinners.