Top Brisbane Events 2020 
Brisbane is rightly known as the Sunshine Capital of Australia and one of the best ways for groups to travel in and around Brisbane is to hire a bus.
2020 is set to be an exciting year in the Sunshine Capital and hireabus.com is proud to bring you the most comprehensive guide to 2020 Brisbane events available online today!
Kickstarting the year in January 2020, Brisbane is the place to be for all types of events.
January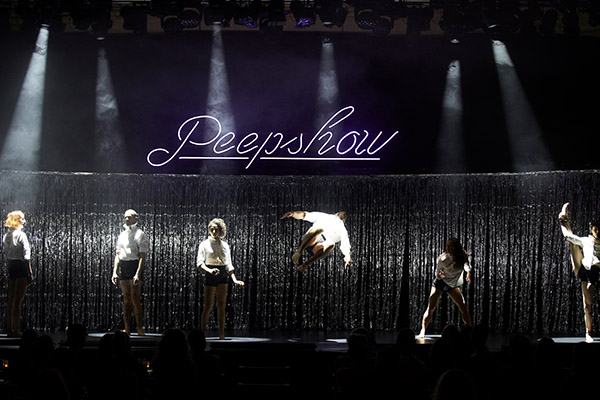 Start the year on a charming note with Circa's Peepshow. Circa's Peepshow is an ultimate cabaret experience. Some of the world's finest acrobats put together a seductive dance show that will enlighten all your senses. Buckle up to see extreme bending, magnificent choreography that not only exhilarates you but also tickles your funny bone. 
Circa's Peepshow will take place at Cremorne Theatre at Queensland Performing Arts Centre (QPAC) from 14 to 25 January 2020. There will be only one show every day at 7.30 pm. On Saturday there will be 2 shows, one at 6 pm and the other at 9 pm. It is a combination of 7 performances running for 80 minutes. Keep in mind that there will be no shows on Sunday. Because the show contains an adult theme, it is suitable for those aged 15 or older. You can buy tickets from their official website and authorised resellers. Group discounts are also available. 
'Water' exhibition at QAGOMA explores the vital element of water through art. It has a great mix of three-dimensional experiences and small-scale artwork from various Australian and International artists. You can catch the exhibition entire January as it goes on till 26 April 2020. For a better understanding of the artwork join the guided tour at 11 am every day. 
To make the most of the Australian summer in January, don't forget to pay a visit to Brisbane Night Market. The market is open every Friday from 4 pm to 10 pm. It is the best place to enjoy the cool breeze with Brisbane's best food trucks, vendors, and live music. This year there is going to be a brewery takeover every Friday from 17th to 31st January. Here you will get to sample some of Australia's best breweries. 
If you are a sports enthusiastic you can even watch a live tennis match in January. ATP cup and Brisbane International takes place from 3 to 12 January at Queensland Tennis Center. Australian Youth Water Polo Championship from 11 to 23 January. 
February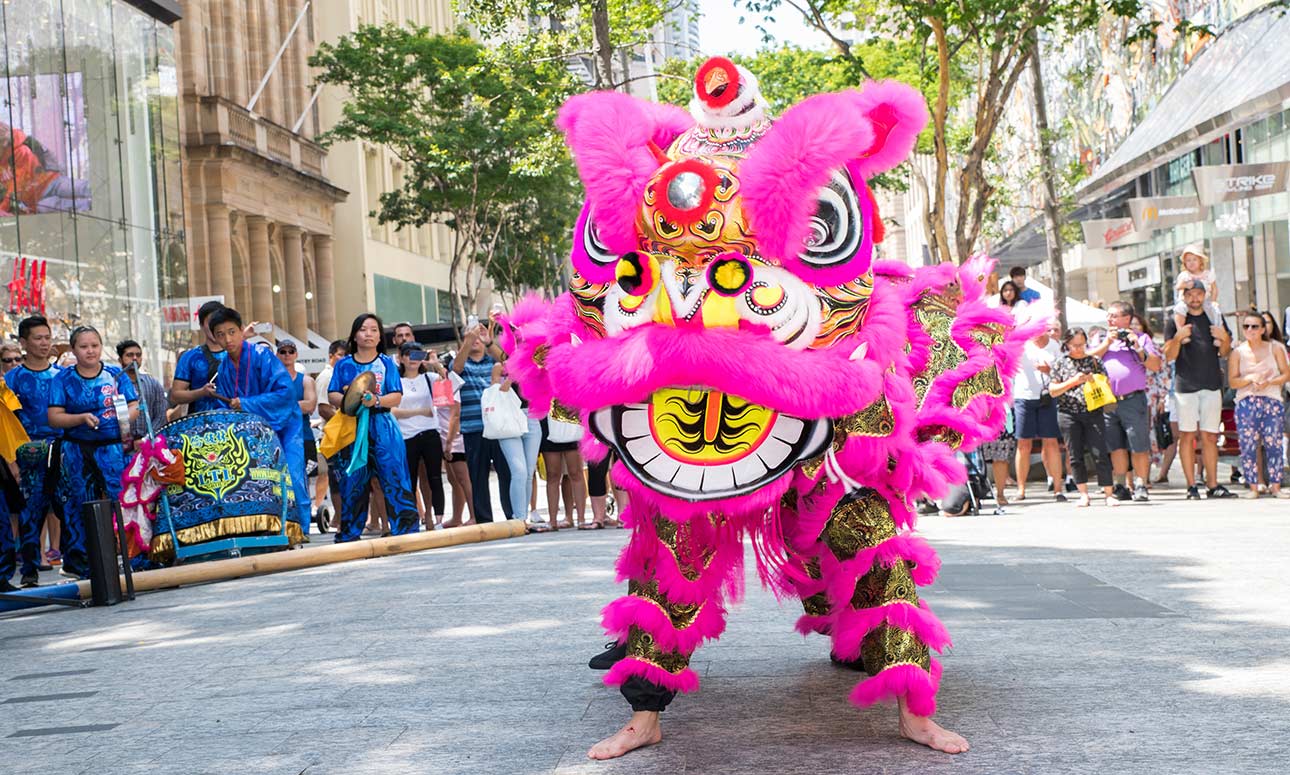 BrisAsia Festival is a major event of Brisbane in February. It is the biggest celebration of Asian culture in Brisbane. It lasts the whole of February, starting from 1 to 29 February. You will get a taste of contemporary and traditional food, art and culture. It is a collection of multiple events taking place across various venues in Brisbane. Heaps of live entertainment and outdoor activities waiting for you.
The main event to attend during this festival is Lunar New Year at Chinatown Mall on 1st and 2nd February 2020. It is a free event where you can see performances, workshops, and fire shows. To see spectacular fireworks attain BrisAsia's Lunar New Year Rooftop Party at Sunnybank plaza on 1st Feb 4 pm to 9 pm. On top of that, there will be various yoga sessions for all ages, food discovery tours, summer party and festival of colours Holi.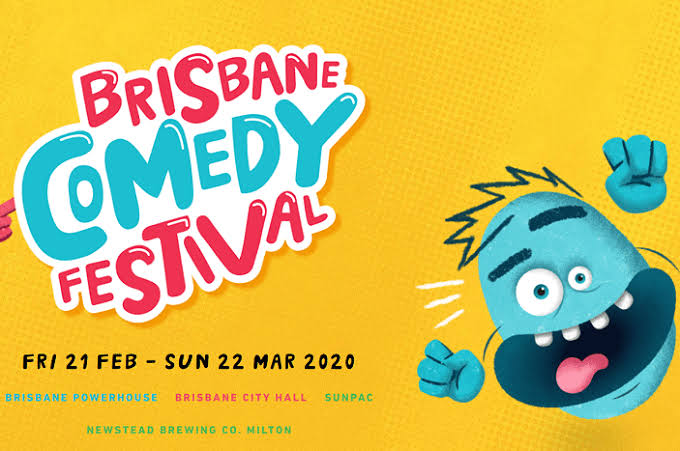 Brisbane Comedy Festival has become the most celebrated comedy events over the years. This year is no different. There is an impressive line up of more than 70 national and international comedians. Performances include a mix of the one-liner, Whimsy and Mockery. Starting from February 2020 shows will take place at different venues including Brisbane Powerhouse, Newstead Brewing Co. and City Hall, The Tivoli and The Fortitude Music Hall. Make sure to check the calendar on their official website and don't miss out on a chance to see your favourite artists perform. Tickets are sold at official ticket sellers only. 
March
Brisbane in March is all about science and technology. Curiosity Brisbane celebrates creativity, innovation, science, technology and art. It runs from 20 March to 5 April with, two science and technology events taking place. QODE and world science festival Brisbane. There is something for everyone. 

You can participate in World Science Festival Brisbane from 25 to 29 March at Queensland Museum, Cultural Precinct & South Bank. They offer an attractive line up of inspiring theatrical and cinematic experiences, interactive workshops and engaging demonstrations.
QODE is the biggest innovation and technology event. It is an annual event taking place in the Brisbane Convention and Exhibition Centre on 24th and 25th March 2020.  See international and national country music superstars, perform at CMC rocks QLD 2020. It is the largest international country and route festival from 20 - 22 March at Willowbank Raceway. Between 12 to 29 MAR you can see Cycling Australia Track National Championships Anna Meares Velodrome. On 8 March participate in RACQ International Women's Day Fun Run Brisbane. Charlie and the Chocolate Factory will be running from 18 March in Lyric Theatre, QPAC.
April
Brisbane Cycling Festival is the biggest cycling event happening in April from 12 March to 5 April 2020. It is a club of Major Events, Free Events and Festival Events.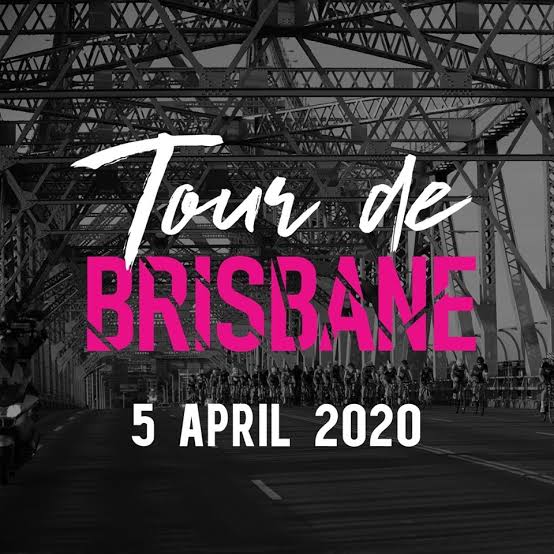 Major Events to look out for is Tour De Brisbane, Brisbane Cycling Festival's Celebrations, Six-Day Final series. Tour De Brisbane is a highly recommended event to attend. It is on the 5th of April 2020. It is one of a kind mass participation bike ride. It is a very unique and fun way of sightseeing. People with all abilities and ages can participate. Starts and finishes in south bank covering all the major attractions including Story Bridge, Inner CBD, Legacy Way Tunnel and Mount Coot-tha. It is also for a great cause as the purpose is to raise fund and awareness. You can choose from 120 km, 60 km, and 30 km tracks. For tickets and registration, you can visit the official website. 
Another remarkable event to look out for is the Six Days Series Final. It is the ultimate sporting event. Don't think of it as any other cycling competition. It is the greatest combination of cycling and music. The whole cycling track is lit up in bright colours, and rocking beats to create the ultimate party atmosphere dating 3 - 5 April 2020 at Anna Meares Velodrome. You can also check out a bunch of free events. On 2nd and 4th, April 2020 see the Brisbane city lights on a bike ride. The ride covers South Bank Parklands, Nepalese Peace pagoda., beaches, Kangaroo Point cliffs and onto the Story Bridge.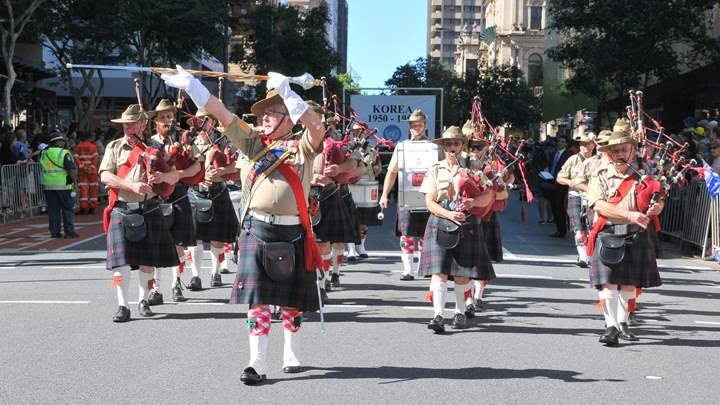 While in Brisbane in April seeing Anzac Day Parade should be on your list. Anzac Day is on 25th April. It is an Anzac Day is an opportunity for the community to come together to recognise and remember the service and sacrifice of members of the Australian Defence Force. The Parade takes place in the Brisbane Central Business District and is free and family-friendly. The best position to view the Parade is on Adelaide Street, between George Street and Creek Street. The Parade runs between 10 am and 1 pm.
May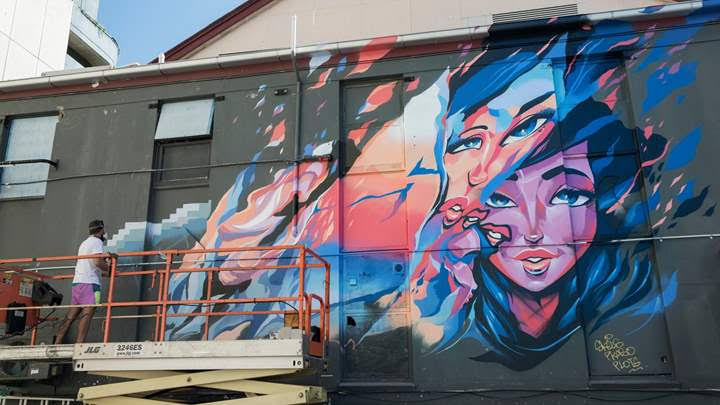 Brisbane Street Art Festival (BSAF) is an annual event. It is Australia's biggest free public art event. It is a perfect opportunity to see great work of arts by local and international artists. If you are an artist your self, it is a great way to connect with the creatives and get inspired. It is an annual event happening this year from 2 May to 17 May 2020. The festival will include various exhibitions, creative workshops, live music. The event takes place in various locations. The schedule and venues for all the events happening are yet to be announced officially.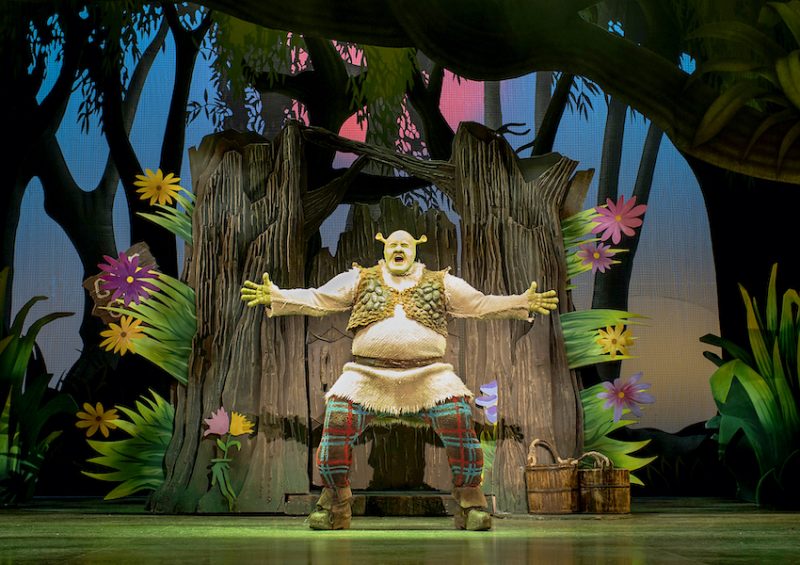 You are lucky if you are visiting Brisbane in May. The striking broadway hit Shrek The Musical is coming to Australia this May. The musical will open at the Lyric Theatre, Queensland Performing Art Centre from 9 May 2020. Well, you are never too old for a fairytale. It features award-winning artists, a tremendous score of 19 songs, great dancing, funny yet breathtaking extravaganza. Group discounts available. 
June
Get ready for the fun-filled weekend at Redcliffe Kitefest on 13 - 14 June 2020 from 9 am to 4 pm at Pelican Park, Clontarf. This year is going to be the biggest kite festival in Australia. A huge number of local and international kite flyers are scheduled to participate putting together an eye-catching kite display. The sky is going to be full of colourful kites of different shapes and sizes. 
It has so much more to offer than just a kite flying weekend. The festival is full of free activities, programs, performances, live music, markets, amusement rides and food court. Astounding aerobatic display at the Ocean Zone. catch amazing 15 minutes freestyle standup jetski show. Their entire schedule is not out yet but it does look promising. Tickets can be bought online and also at the site. Prices range from 5$/child and 10$/adult. 
Eat local week at the scenic rim starts from 27th June 2020. If you are a foodie and more than that you love exploring local food culture this is the place to be. All this just an hour's drive from Brisbane at Beaudesert, Scenic Rim Area. Eat Local Week gives you the opportunity to participate in a bunch of different activities including carrot picking, animal feeding, a long table lunch. They have numerous free and low-cost family-friendly activities. Their farm and farm gate activities are also very popular where you will get to see what goes behind in making the delicious cheese, beer and wine.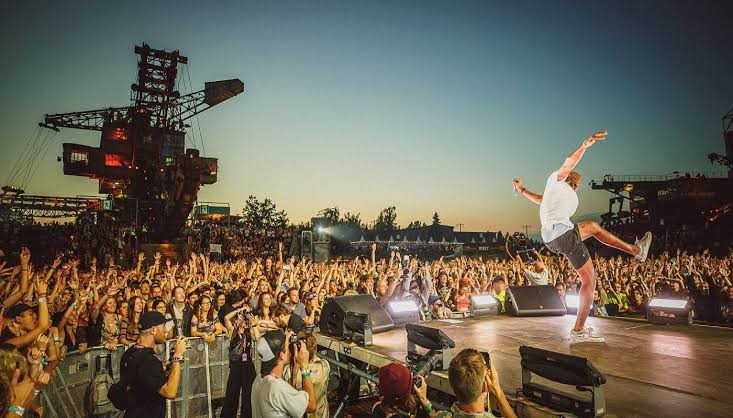 Last but definitely not the least attend one of the MELT performances. MELT is a festival of queer arts and culture. You can book for one of the shows from 18 June to 28 June 2020 at Brisbane Powerhouse. 


July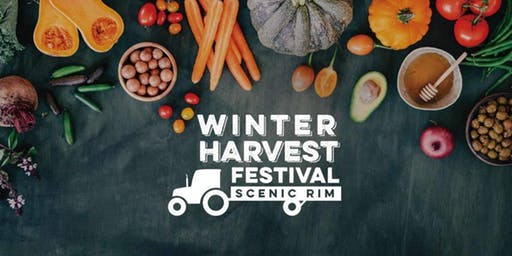 The perfect way to spend a laid back day in July is to go to Winter Harvest Festival at Scenic Rim. Be there on 4 July 2020 10 am to 4 pm at Aratula. Food, wine and farming make up for the perfect Saturday day out. It is a signature event of Eat Local Week. This food festival showcases the delicious array of food and wine of Scenic Rim. 
Tasting plates, wines and fresh produce will be on sale and a highlight of the day will be the Tractor Pulling Competition. You will get to meet the producers, watch cooking demonstrations and of course, eat your heart out. Ticket price 10 $. It is an hour's drive away from Brisbane. The best way to travel is to hire a car. There is plenty of free parking on site.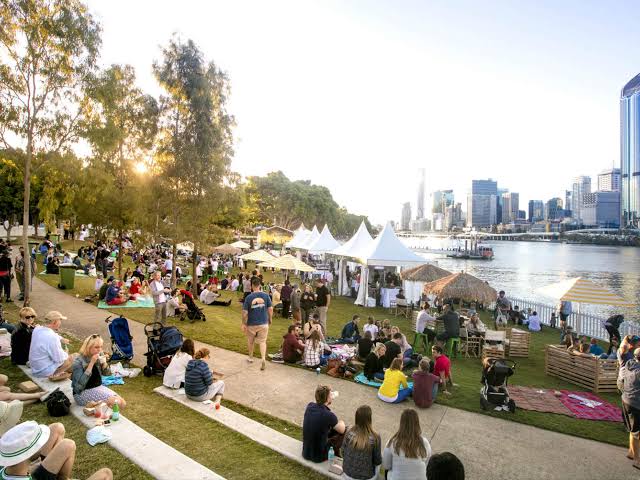 Don't feel like driving and going all the way to Aratula? No worries. Regional Flavours at South Bank Parkland is a leading food and wine festival. This festival goes on in July, on 18th and 19th, from 10 am to 5 pm. A weekend full of delicious food, wine, beer and fun. Expect free entertainment from celebrity chefs and cooks, live music, street food stalls, kids activities and a market featuring more than 80 stalls. 




August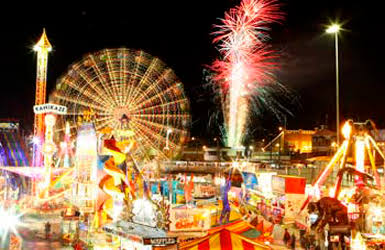 If you are in Brisbane in August, you are in luck as you will get to witness the biggest and most popular annual event of Australia. The Royal Queensland Show is popularly known as Ekka starting from 7 to 16 August 2020 at Brisbane Showgrounds. It is an ultimate chance to peek into a farm's life. Various activities include animal adventures, agriculture competitions, rides, live music, show bags, cooking demonstrations, family shopping, children entertainment, fireworks displays and much more. 
Head to Gourmet Plaza for fresh food and wine. Here you can not only taste but also buy high quality produces such as cheese, wine, beef, lamb and whatnot. It is a perfect country music showdown for music lovers. Get up close and personal with farm animals. This year also they have some exciting and fun line up of activities for kids like rides, attractions, animal shows and interactions.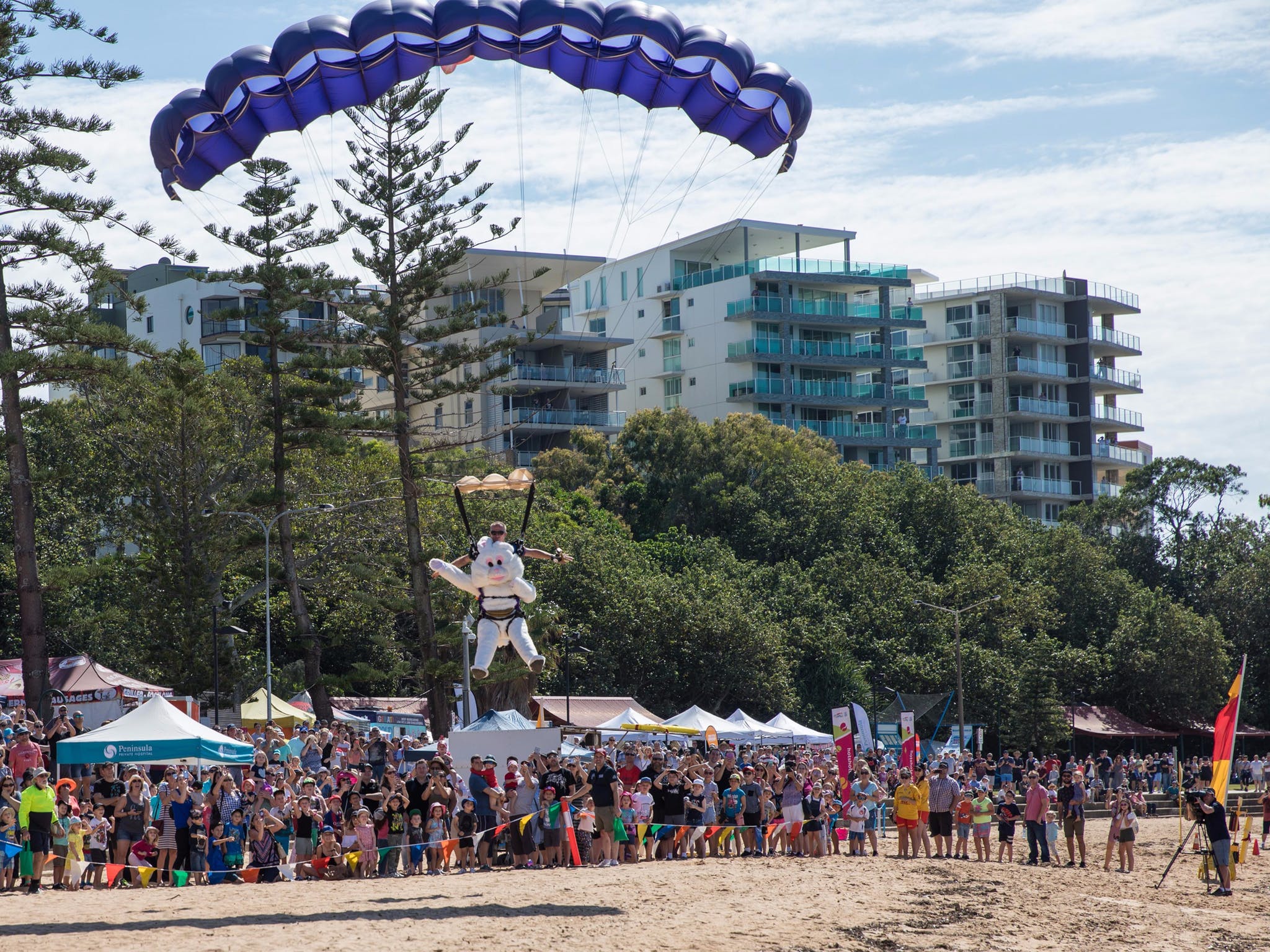 If you are wondering what to do on Good Friday this year, Redcliffe Festival of Sails is the perfect place to be on 19 April in 2020. Enjoy a day out at Suttons Beach watching Brisbane to Gladstone Yacht Race which is Australia's second-biggest yacht race. There are a plethora of easter activities to entertain adults and children alike. Free activities 9 am to 4 pm includes rides, Easter egg hunt, and live performances. Check out the markets, arts and crafts and food stalls. Keep in mind that there is limited parking. It is advisable to take the free shuttle from Redcliffe Showgrounds.


September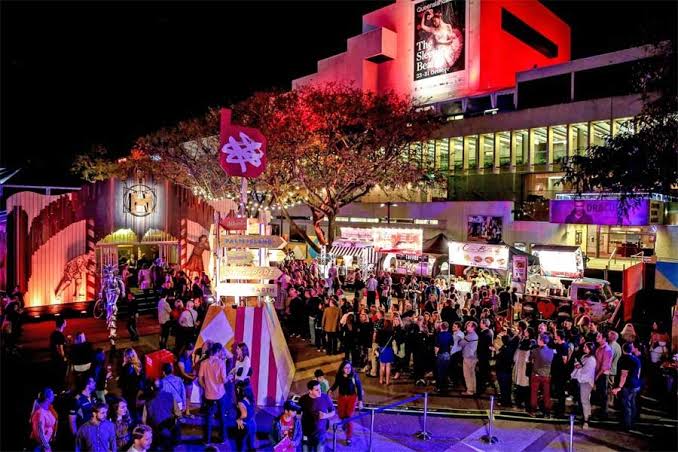 Brisbane Festival is Australia's major international art festival. This is an annual event generally taking place in September. In 2020 Brisbane Festival will be held from 4 September to 26 September. Each year it attracts more than a million people which makes it the largest festival in Australia of its kind. Brisbane Festival offers one of a kind art experience with the mission of making art accessible to everyone without any cultural, economic and physical barrier.
Sunsuper Riverfire is a free family-friendly event. It will occur on the last day of the festival that is 26 September at Brisbane river. If you are in Brisbane during this time, make sure that you don't miss Brisbane's night of nights. The sky turns into a canvas for colourful fireworks accompanied by a great soundtrack. Aerobatics from Australia Defence Force put together a mesmerizing show for the visitors.
The highlight of Brisbane Festival this year is a concert named Camerata - endless tango on 17 September 2020 at QPAC in Concert Hall. Be there to witness exciting collaboration with exclusive work by a world-renowned artist. Festival includes breathtaking programmes of music, theatre, dance, opera, circus, and many more public events. All the performances will be taking place in different locations across the city. Main sites are Brisbane Cityhall, Southbank, QPAC, Brisbane Powerhouse, King Street, Theatre Republic, The Johnson and Riverstage.
October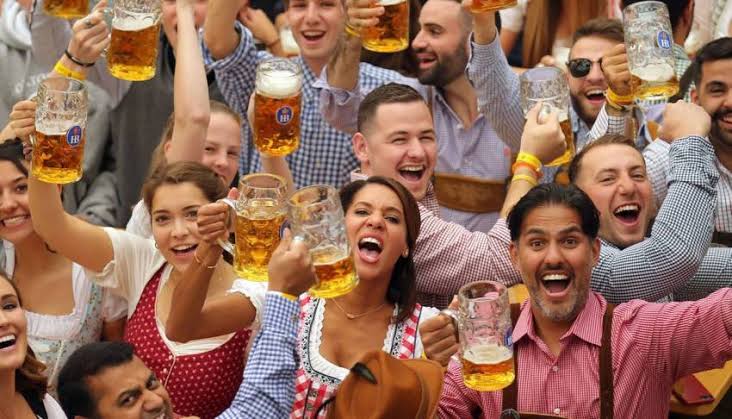 You don't have to go to Germany to experience the famous German Oktoberfest. You can have a piece of it right here in Brisbane. Oktoberfest is not only the largest but also the most authentic German festival in Australia. This year it will be taking place over two weekends on 9-11 and 16-18 October at Brisbane showgrounds. Get ready for Family-friendly fun-filled activities and events happening over two weeks. People dress up in traditional German clothes. You will get a taste of authentic German food, culture and beer and most famous dishes like half chickens, spaetzle, schnitzel, and lots of pork and handcrafted beers. Entertainment includes rides, German music, dancing, competitions and shows. Watch out for detailed schedule. 

If you are a movie junkie, make sure to attend a screening at the Brisbane International Film Festival. It is a wonderful chance to see international and Australian screen culture along with the new release, documentaries, short programs, live music, conversations, panel discussions and more. The festival will start from 1 October and will go on till 11 October across the various venue. Screenings take place Wednesday and Friday nights, and Saturday and Sunday matinees. Screening timings and venues and list yet to be declared.
November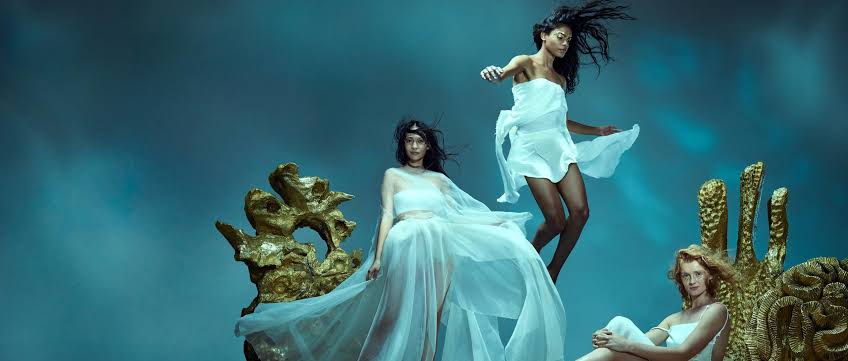 Make your nights in Brisbane unforgettable by watching Wagner's Ring Cycle - The Pinnacle of Opera. A spectacular new production by visionary Chinese director Chen Shi-Zheng. The Ring Cycle is a 15-hour saga with the performances taking place over 4 nights. Australia's most skilful artists create the music of The Ring Cycle. The shows start from 10 November to 5 December 2020 at Lyric Theatre in Queensland Performing Arts Centre. 
The Ring Cycle is consist of four operas Das Rheingold, Die Walküre, Siegfried, Götterdämmerung. The performances of three operas happen 3 cycles. Each cycle has different dates and timing of performances. You can choose from 3 cycles depending on the dates. Each Ring Cycle is sold as a 4-opera series and tickets are available for complete 4-opera cycles only. Price ranges from 380 $ to 2200 $. There is also an option where Instead of buying a standard cycle, you can choose a flexible cycle. Tickets are already on sale.  
December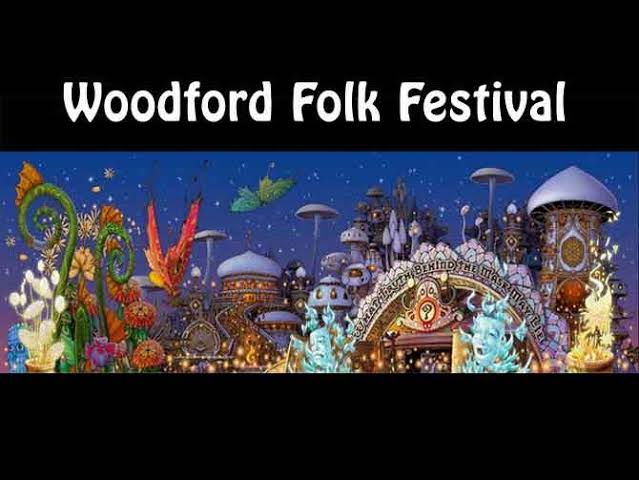 In December, Australia's biggest annual music and cultural event takes place. Woodford Folk Festival is one of the largest festivals on the sunshine coast. It will go on starting from 27 December to 1 January at Woodford, Queensland. More than 35 venues play host to Woodford Folk Festival. It is a complete package of entertainment with the impressive list of the programmes such as film festival, comedy acts, dances, concerts, street theatre, art and craft workshops, debates and talks, circus, parades and so much more.  This festival turns the Woodfordia village into a thriving place. More than 2000 local and international performers make the event happening. Camping is also available during this festival all you need to do is book the camping tickets well in advance.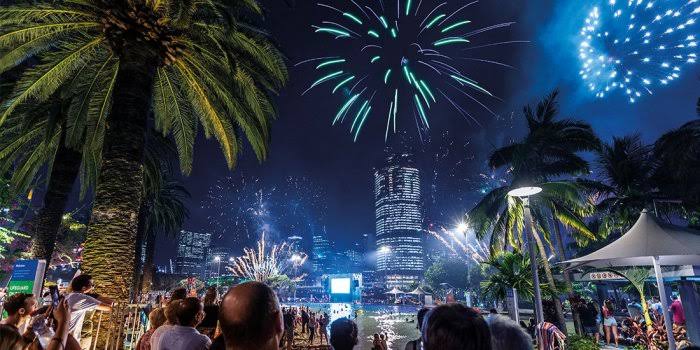 End the year with a bang at Southbank Parkland by watching spectacular fireworks display happening in two sessions one at 8.30 and another one at midnight. Head to the best viewing points to make the most of the colourful skyline. Clem Jones Promenade, Streets Beach and River Quay are the preferable places ring in the new year.