5 Best Boutique Hotels in Brisbane
Brisbane welcomes millions of tourists every year. Finding accommodation in Brisbane is fairly easy. There are many options ranging from budget to luxurious hotels. Here I have listed the best boutique hotels in Brisbane that will make your stay extra special. When you are travelling as a group in Brisbane, you can hire a minibus from hireabus.com to make your journeys as easy and smooth as possible.
---
Ovolo Incholm Hotel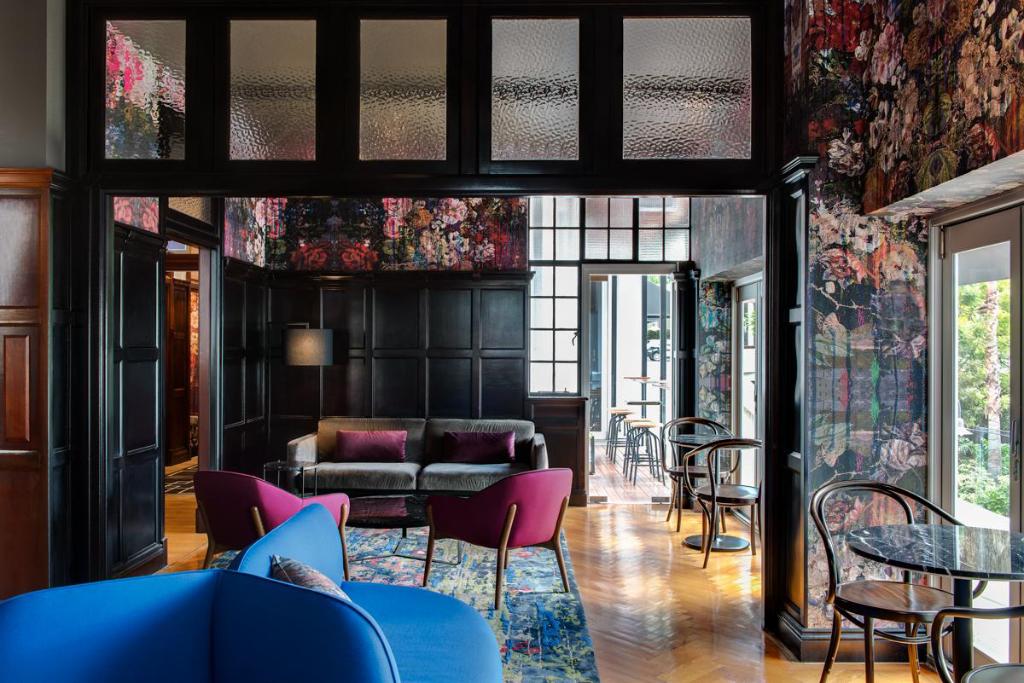 Ovolo Incholm is a heritage listed boutique hotel. It is positioned centrally. Brisbane Central Train Station is only 2 minutes walk away. South Bank which is Brisbane's leading cultural and lifestyle destination is only 10 minutes drive away. Queen Street Mall and Roma Street Parkland are just 15 minutes walk away.
You will fall in love with this place the minute you enter. Floral handmade wallpapers and excellent colour palette makes every corner picture perfect. It will light up your Instagram feed for sure.
This place has 50 rooms with eight room types to choose from. In which they have three standard room types, four suits and a loft. Facilities in every room are standard irrespective of the price. Each room comes with a flat-screen LED, Apple TV, iPod dock, iPad Mini, Nespresso machine and complimentary services like Wi-Fi, 24-hour gym access and self-service laundry. And the best part is there is a bedside button that opens and closes the curtains.
Due to limited space, there is no in-house pool, gym or parking. But they provide free access to the pool at the nearby hotel, free access to gym one block away and valet parking. And you can also rent a bicycle from the hotel. If booked directly from the website you will get free breakfast, free minibar snacks and drinks, free happy hour.
Their restaurant and bar Salon de Co is like a cherry on top. The stylish decor is breathtaking. The food and drinks menu is prepared by renowned chef Andy Ashby and designed keeping in mind the flavours of both Australia and abroad.
Spicer Balfour House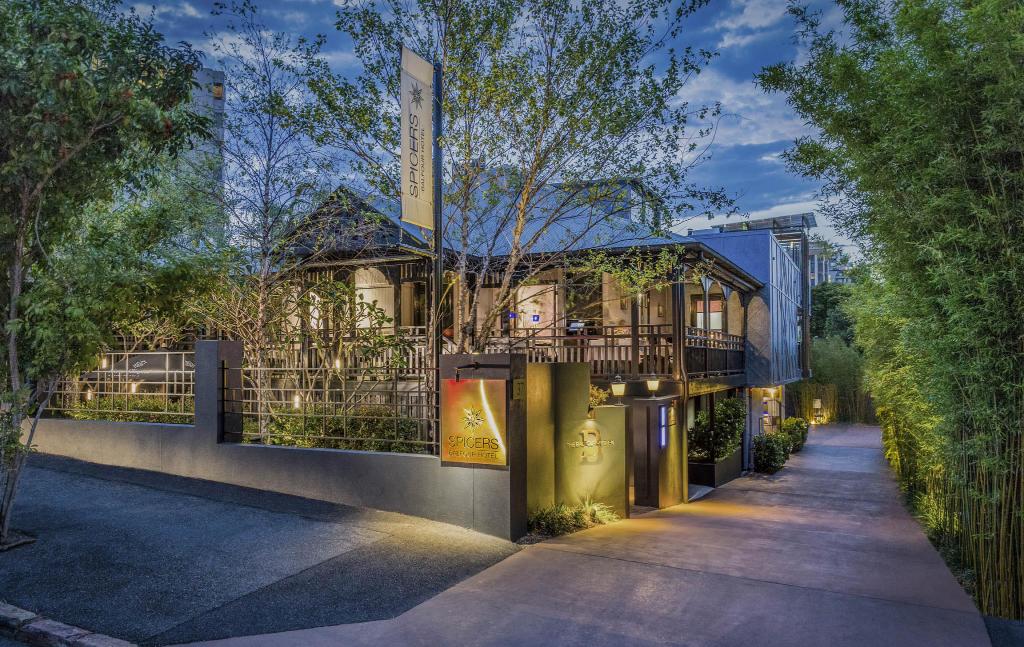 Spicer Balfour House is located in New Farm. It takes around 20 minutes to drive from Brisbane airport. If you like the feel of being at home this is the ideal place for you. You will find yourself in the most amazing natural setting yet near to the city centre.
This place has only 17 rooms. All the rooms have coffee machines, workspaces, iPod docking stations, and Bose sound systems. Executive rooms have showers only while others have both a shower and tub. They also have eight suits. All suites are spacious with a separate sitting area and a minibar. Bathrooms in the suites are equipped with rain-showers, freestanding bathtubs and heated towel rails.
They provide ala carte breakfast. There is no in house restaurant to dine. So you have to stroll out for meals. They have a small rooftop bar where you can enjoy a beautiful view of Brisbane River and Story Bridge.
This place is more like a bed and breakfast and hence have fewer facilities as compared to other hotels. But the experience is unforgettable. One thing that catches my attention is its sustainability initiative. Their motto is to provide modern services with minimal damage to the environment.
You can book a scenic rim trail 2 days guided walking experience that is provided by the hotel itself. The hotel takes care of the accommodation and meals, beverages and hiking equipment.
It is worth noticing that this place is not family friendly. It is more appropriate for couples as they don't provide any special services to kids.
Edward Lodge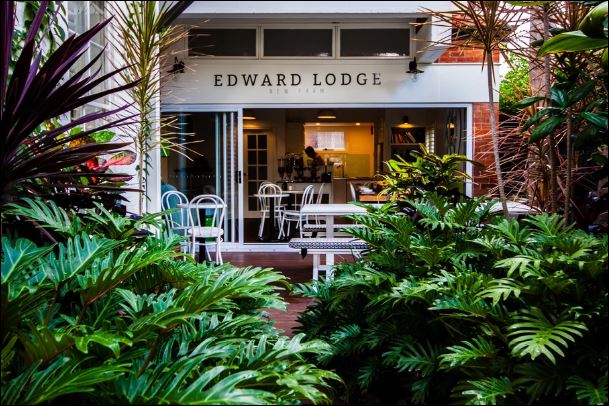 Edward Lodge is located in the inner suburbs of New Farm. It is only 2 km away from Brisbane's Central Business District. You can access the city easily by ferry. Also, there is a Riverwalk connecting the New Farm to the Central Business District.
This place has 10 guest rooms. All guest rooms are spacious enough for a comfortable stay. Most of the rooms include air conditioning, television, fridge, hairdryer, tea and coffee making machines, small sofa, wardrobe, and desk. They also provide laundry services. Free wifi for the guests to stay connected.
The ambience here is very homely. The lodge is surrounded by palm trees giving you the tropical feel. They also have a beautiful garden and a picnic area where you can enjoy some leisure time. There is free parking nearby and a business centre.
Edward Lodge is only 3 km from the Queen Streer Mall which is a shopping paradise. Within 5 km distance from Edward Lodge, you will find all the major tourist attractions such as Brisbane Botanic Garden, Kangaroo Point Cliff, Story Bridge, Sydney Streer Ferry Pier, Fortitude Valley, and Powerhouse Cultural Centre.
The Johnson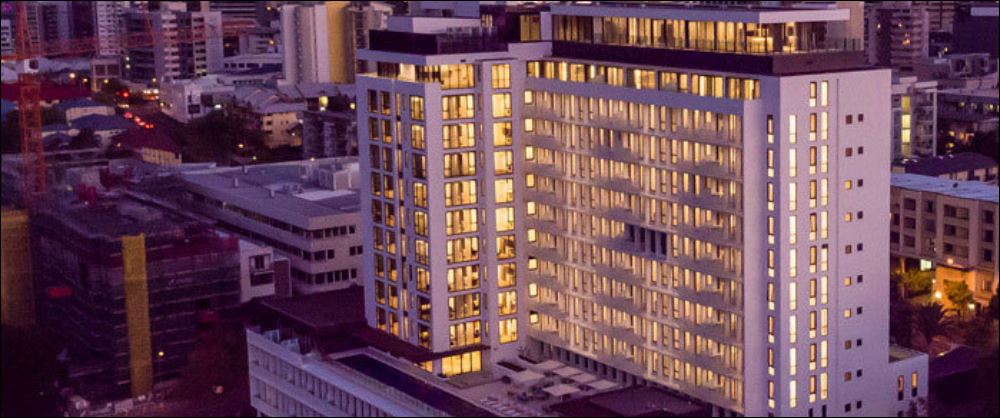 The Johnson is located at the Spring Hill. The art design of the hotel is inspired by Australian Abstract artist Micheal Johnson. It takes 15 minutes to walk to Roma Street Parkland. Chinatown, fortitude valley, main shopping business district are one of the places you can explore nearby.
This place has 97 rooms. All the rooms have high-quality amenities. Features of the rooms include free wifi, coffee and tea maker, fridge, microwave, minibar, TVs with cable channels and multiple bathrooms. Bedding and toiletries are premium and designer. On the walls of the room, you will find Micheal Johnson artwork and accessories.
The outdoor pool is 50m long overlooking a beautiful view of Brisbane city with a sundeck and a barbeque area. They have a small in-house gymnasium and art library. You can also take a guided tour of the hotel's art. Hire Vintage Lekker bicycle and smart cars from the hotel to roam around.
Tumbling Stone Restaurant and Bar of the hotel serves breakfast, lunch and dinner. The dining menu is seasonally changed and they have a wide range of local and imported beer and wine.
Next Hotel Brisbane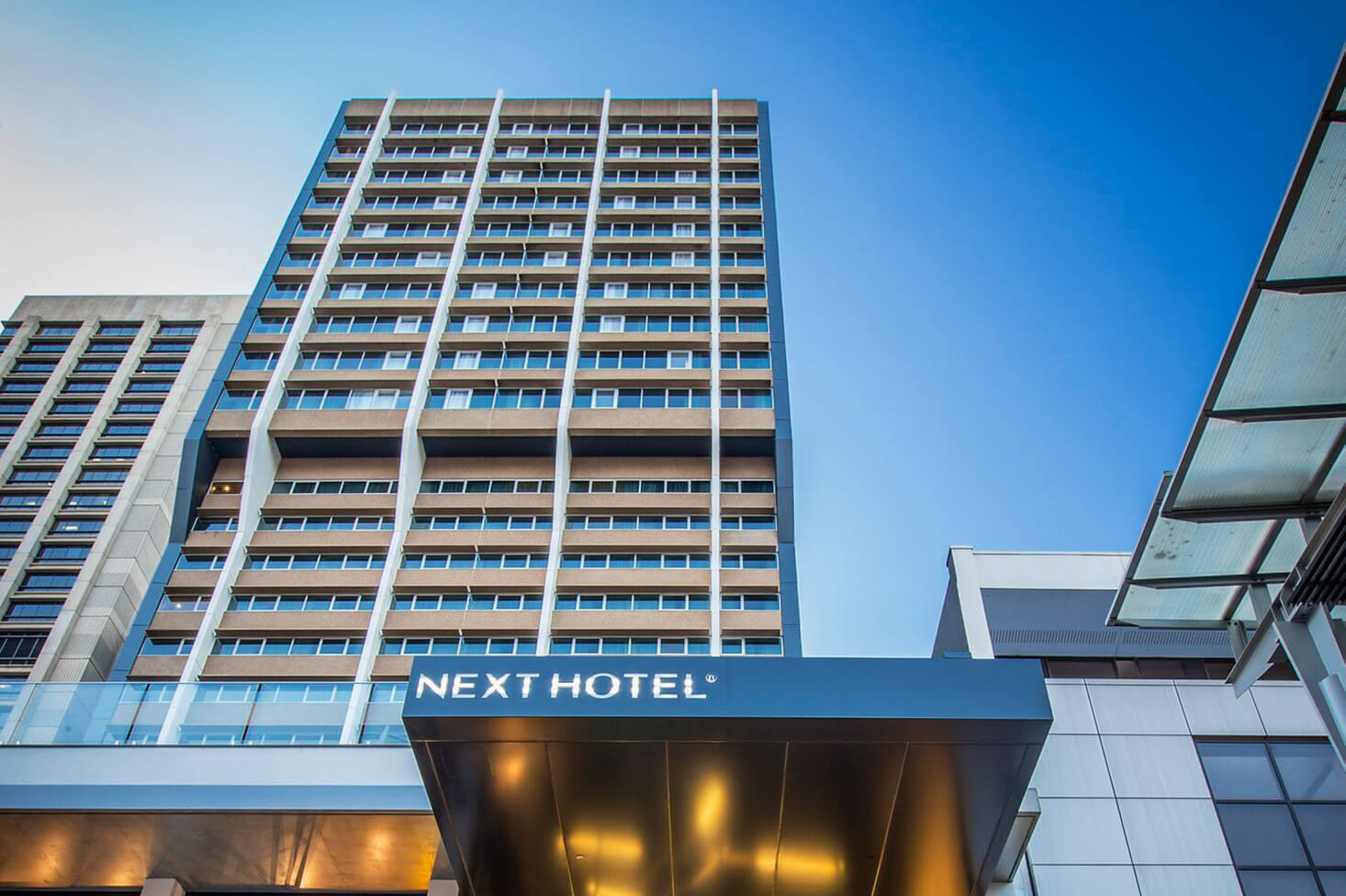 This high tech hotel is located in the middle of Brisbane's Queen Street Mall. The position cannot be better than this. It is only 5 minutes walk away from the Brisbane River, the ferry stops and main bus stops. 10 mins walk from central station, South Bank and the galleries, museums and theatres of the cultural precinct.
This hotel has 304 rooms. All the rooms are simple and stylish. You can choose from different types of rooms which comes with City view, river view, or pool view. All rooms have LED TV, free local calls, free wifi, espresso machine, free toiletries, and hairdryer. Room functions are controlled by a smartphone provided in the room. It includes temperature control, lights, television and door lock. Guests can also order room service and choose free items from minibar through smartphones.
Next hotel offers a 24-hour gym and infinity pool. There is a Transit Zone. Tranzit Zone has sleeping pods and showering pods. It is ideal for those who just want accommodation overnight. You can control everything with your mobile phones including check-in and out.
The Pool Terrace Bar and Lennons Restaurant in the hotel are perfect for evening drinks and fine dining. The Lennons Restaurant is open for breakfast, lunch and dinner. LennonsToGo offers refreshments and beverages on the go.