Best 2019 events in Brisbane
Brisbane is best known for its urban culture. Brisbane welcomes millions of visitors each year from all over the world. Perfect sunny weather works in its favour and the calendar is always full of various cultural, food, sporting, art and traditional events. If you are planning to visit Brisbane make sure to add at least one of the following events to your itinerary.
Brisbane Festival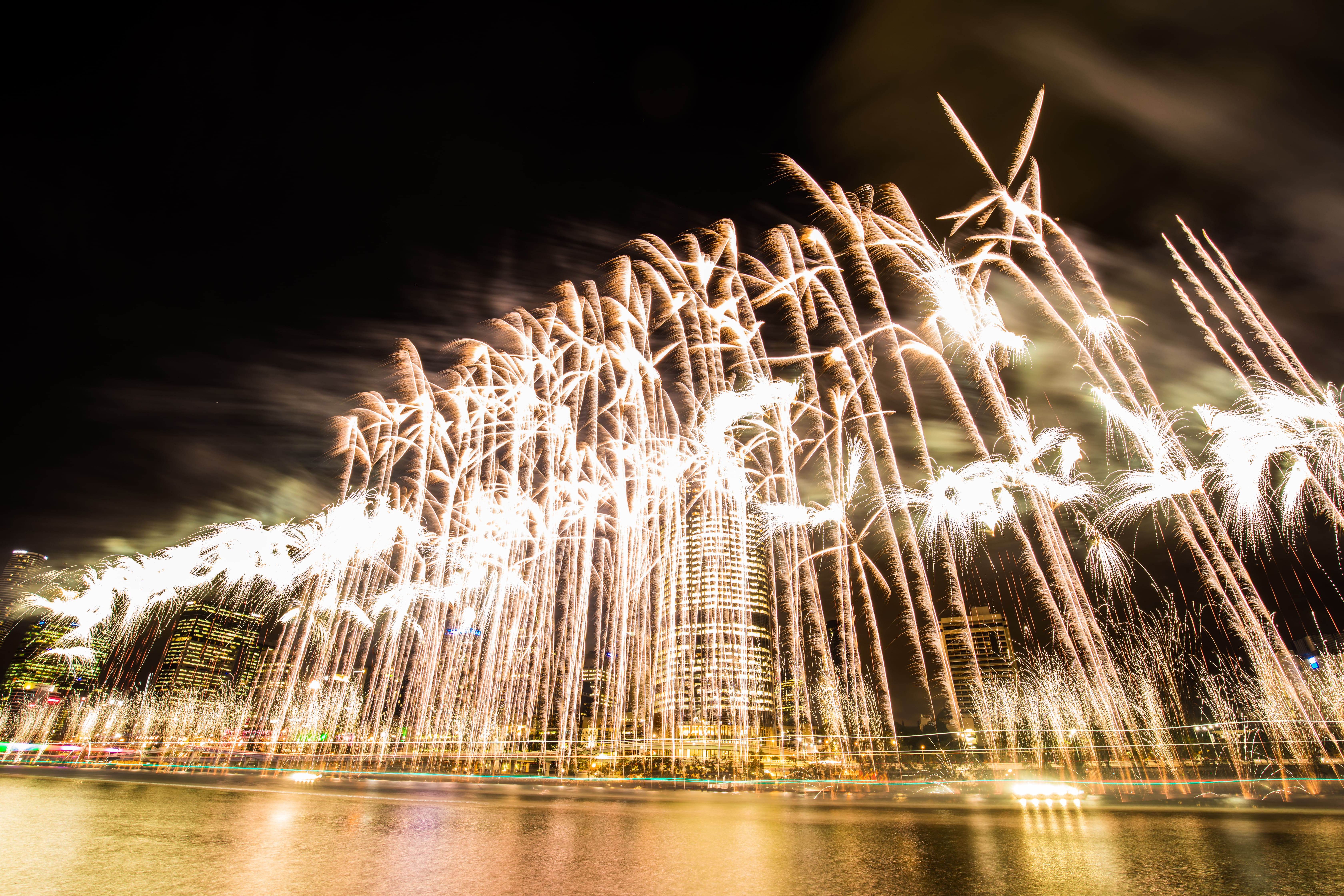 Brisbane Festival is Australia's major international art festival. This is an annual event generally taking place in September. This year the Brisbane Festival will be held from 7 September to 28 September.
Brisbane Festival offers one of a kind art experience. Their mission is to make art accessible to everyone without any cultural, economic and physical barrier. It plays a significant role in bringing the community together. Each year it attracts more than a million people which makes it the biggest event in Australia of its kind.
Festival includes breathtaking programmes of music, theatre, dance, opera, circus, and many more public events. The highlight of the festival is Sunsuper Riverfire. The festival also hosts many free events, cabaret, cinema, comedy, visual arts, and magic shows. All the events will be taking place in different locations across the city. Major locations are Brisbane Cityhall, Southbank, QPAC, Brisbane Powerhouse, King Street, Theatre Republic, The Johnson and Riverstage.
Sunsuper Riverfire is a free family-friendly event. It will occur on the last day of the festival that is 28 September at Southbank-Cultural Forecourt. If you are in Brisbane during this time make sure that you don't miss Brisbane's night of nights. The sky turns into a canvas for colourful fireworks accompanied by a great soundtrack. Aerobatics from Australia Defence Force put together a mesmerizing show for the visitors. This year on 6th September Grammy Award-winning musician Jacob Collier is scheduled to make an appearance at QPAC - concert hall.
List of 2019 programmes will be released around mid-year. You can find the information on their website.
International cake show Australia
International Cake Show Australia was launched by Australian Cake Artists and Decorators Association(ACADA) in 2017. It is known to be Australia's only international standard cake show. This year the Cake show is being held from 17 May to 19 May at Brisbane Showgrounds.
At International Cake Show Australia you can learn, taste, buy or just go and have fun. It is a once in lifetime opportunity to meet world famous Australian and international pastry chefs. There will be more than 70 cake decorating, chocolate and baking demonstrations absolutely free. Live cake and chocolate sculpting shows and Haute Couture Wedding Zone are the most popular amongst the visitors. It does not matter if you are a cook or not there is something for everyone.
Take part in the hands-on workshop and learn from the celebrity chefs and cake makers. If you participate in any workshop all the tools, equipment and ingredients are provided by them. Sign up for their cookie decorating mini classes. Here you will not only make cookies by yourself but also you will be able to take it home with you.
For kids, there are mini classes and storybook features made entirely from cake and sugar. Kids will so much enjoy live demonstrations every hour on stage. There are multiple pop up shops where you can buy specialities and learn about new tools and techniques.
Visit the Ultimate Australian cake competition and display when in town.
Noosa food and wine festival
Noosa food and wine festival is the most awaited and popular food and wine festival. The festival is being held for 5 days from 16 May to 20 May in Noosa on the Sunshine Coast. It takes approximately an hour and a half to reach Sunshine Coast from Brisbane Central Business District.
Each day there is a line up of different events. Festival Village is the most popular event. Your entry includes a complimentary glass of Dal Zotto Prosecco on arrival plus a complimentary Festival glass. You can enjoy craft beer and cider from Noosa's best craft brewers, live cooking demonstration from celebrity chefs, live music in the afternoon and at dusk, signature dishes from Noosa's extraordinary restaurants, food and drinks vendors where you can taste the sample and also buy the product and interactive cooking classes.
On Noosa main beach there will be a festival opening party. Well-nourished which is a Sunday brunch right at the beach offers organic seasonal fresh food. Beach sundowners at the sunset. Hastings street hosts Long lunch where you can feast on a 3-course meal and a fancy gala dinner called Noir Noosa. There is also plenty of Beyond The Beach events. This includes Noosa Brewery Trail, Modern Australia, A Real Taste Of Noosa, Pop Arts Bubbles and Canapes.
Some of the events are already sold out. Plan ahead and book your choice of the event now.
Quandamooka Festival
Quandamooka Festival is a winter festival taking place over a period of three months. In 2019 from 1 June to 31 August. This festival celebrates aboriginal culture and country of the Quandamooka people at Quandamooka coast east Brisbane.
More than 50 events are planned during this three-month-long festival. It offers an interesting line up of Indigenous sports, music shows, eco boat tours, art exhibitions, whale watching cultural tours, Kunjiels (corroborees), fibre art and weaving workshops, arts and cultural talks by specialists, bush tucker dining. Some of the new events feature international acts and First Nations dancers and performances.
The theme of the Quandamooka Festival 2019 is Jandai Wuluara, Ngaliya Wulara, Jandai Lingo. The festival includes Black History month events, markets, cultural tours of Minjerribah (North Stradbroke Island), art exhibitions and workshops, Traditional tucker, Traditional song, dance and music, spoken word, film nights. Their stories will give you a better chance to know the area and culture.
Woodford Folk Festival
Woodford Folk Festival is one of the largest festivals on the sunshine coast. Australia's most magical event is planned from 27 December to 1 January every year. This festival is Australia's biggest annual music and cultural event. It is housed in more than 35 venues.
It is a complete package of entertainment with the interesting list of the programmes such as film festival, comedy acts, dances, concerts, street theatre, art and craft workshops, debates and talks, circus, parades and so much more. This festival turns the Woodfordia village into a thriving place. More than 2000 local and international performers make the event happening. It will transfer you to a loud but yet serene state of mind.
The diversity of food at this festival will blow your mind. Be it Thai, Greek, Dutch, Italian, Spanish, Brazilian, Vegan you name it and you will get it. During this festival, there are special areas dedicated to children's events only. Camping is also available during this festival all you need to do is book the camping tickets well in advance.