Restaurant Review - Lume
Lume was founded by Mr Harry and chef Shaun Quade. It is an up-and-coming fine dining restaurant situated in South Melbourne.
They offer four different types of menus. The menu changes very often. 3 course plus snacks menu is $100 per person. 5 course plus snacks is $140 per person. 7 course plus snacks are $170 per person. Then there is Kitchen Counter 7 courses plus snacks that will cost $220 per person. All the set menus have their beverage pairing. Set menus are both exciting and expensive. Each course will leave you wanting for more. Dishes are creative, complex and prepared using minimum ingredients. However, it has a strong impact on the palate. Vegan and vegetarian options are also available.
Hibachi-grilled squid in a simple carrot sauce is divine. Fermented fish-based sauce and kaffir lime at the end leaves a nice punch. You'll find the same sharpness in a sauce of kombu and mushrooms. Pearl on the Ocean Floor is Quade's signature dish. Sea succulents and sesame-flavoured sand conceal a raw oyster. The chef plates it with royal blue scampi roe for salt, a swipe of chilli and an oceanic sorbet in a white chocolate shell. Diced grilled mussels, served in a shell with a pop of finger lime and pickled sunflower petals are unmissable.
Then comes the miso-based crust filled with fresh zucchini, rose petals and carrot flowers, dotted with rennet. Addition of onion cream is a perfect last-minute touch. Great Ocean Road duck is another incredible dish. It has crispy skin and prepared with air-drying treatment. The chef serves it with homegrown flavours of melaleuca honey. Standout dessert is freeze-dried meringue dusted in a fig leaf, served with miso ice-cream and red fruits.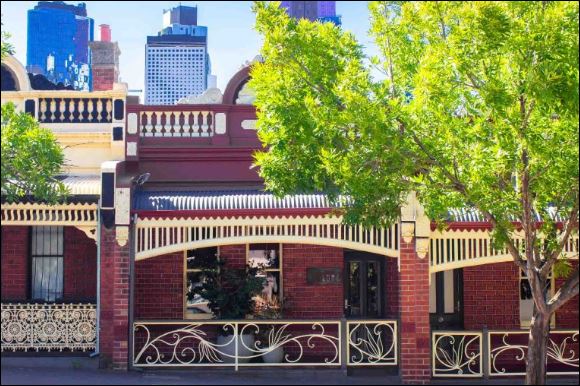 The drink menu is impressive. It includes a wide range of Australian and international wine list, spirits, sake and unique cocktails. Lume support winemakers following organic or biodynamic winemaking practices. Their wine collection includes wines from new and eclectic producers from Australia and around the world. Both alcoholic and non-alcoholic cocktails are created carefully to go with the flavours of the dishes.
Lume is open for dinner from Tuesday to Saturday from 6 pm. On Saturdays open for lunch from noon. You can make a reservation using their online booking system. They cater to all dietary requirements, but you will have to inform the restaurant before 48 hours. You can also book for special events. It takes 15 minutes to drive to Lume from Melbourne CBD. The best way to travel there in a group is to hire a minibus from hireabus.com
You can rely on this one for a well-made dining experience in the homey neighbourhood. Go there not just to eat but to have an exceptional dining experience.