A day out at South Bank
South Bank is the most happening place in Brisbane. It is favourite for not only tourists but also amongst the locals. It is the best way to experience the laid back lifestyle of this cosmopolitan city. Bars, restaurants, parkland, museum, and event makes it the leading cultural and lifestyle destination. Bus charter in Brisbane is ideal for getting around for large groups.
Start your day by visiting South Bank Parklands. It is on the southern bank of Brisbane River at South Bank. The Parklands takes up 17 hectares of the riverfront land. The Arbour is the ideal representation of the beautiful architecture of the South Bank. It is one km long pedestrian walkway made with steel poles covered entirely by magenta bougainvillaea flowers.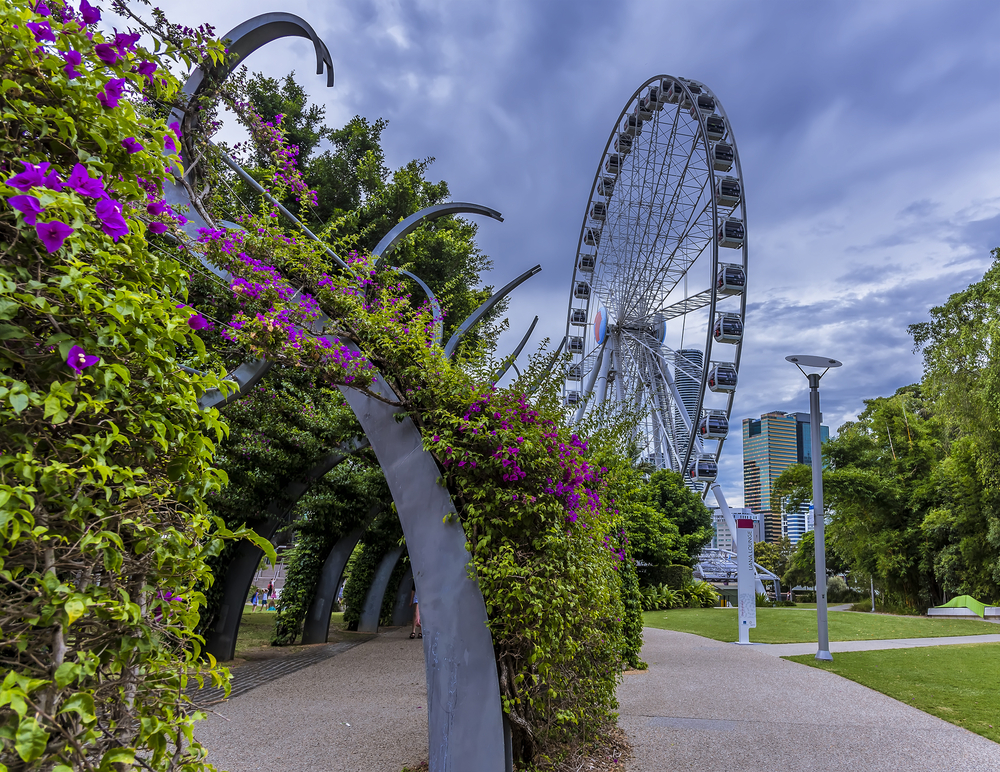 One thing that never gets old no matter how old you are is Giant Wheel. Hop on to the Wheel of Brisbane and enjoy a 360-degree view of the city. Southbank Parklands is home to the most respectful Nepalese Peace Pagoda. It came to Brisbane as a part of World Expo'88.
You will have plenty of swimming and picnic opportunities in the Parklands. Take a stroll on the walking tracks and enjoy the cool breeze of Brisbane River. You will find cafes, bars and restaurants at Little Stanley Street and Grey street.
In the afternoon, explore the cultural precinct of South Bank. It includes world-class historical and art museums. Have a look at the Zoological display and collection of colonial era at the Queensland Museum. Queensland Art Gallery and Gallery of Modern Art is a top attraction of Brisbane. It showcases an impressive collection of contemporary and modern art of Australia, Asia and Pacific. Tony Gould Gallery is a theoretical museum as a part of Queensland Performing Art Centre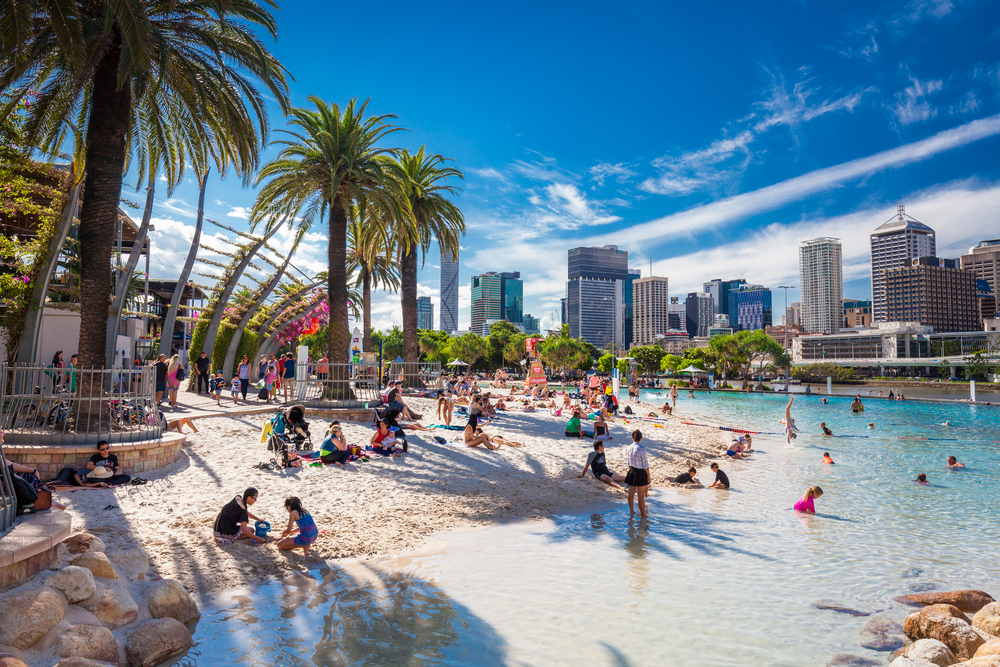 Spend some relaxing time in the evening at the streets Beach. It is an iconic inner-city beach. Shiny blue lagoon with white sand is a perfect place for a little picnic. It provides a safe swimming spot for children. While you are there, also visit Boat Pool and Aquativity water park.
If you are there on the weekend, South Bank's Collective Market is a must visit. It runs from Friday night to Sunday afternoon. You will find designer clothes, original artefacts, unique souvenirs, jewellery and furniture items. Shopping, Food stalls and live music, what not to like?
Hop on to a City Hopper. It is a free ferry service of Brisbane. It will take you several spots along the Brisbane River. If you are visiting from June to October, make sure to attend The Seed Project. It is a music event that takes place in Melbourne Street Green.
At South Bank, you will encounter some of Brisban's finest restaurants. Steakhouse Q, River Quay, The Jetty, to name a few. There are all kinds of cuisines, including Italian, French, Mediterian, Seafood, Australian and much more. Drop in at sunset and enjoy changing the colour of the sky.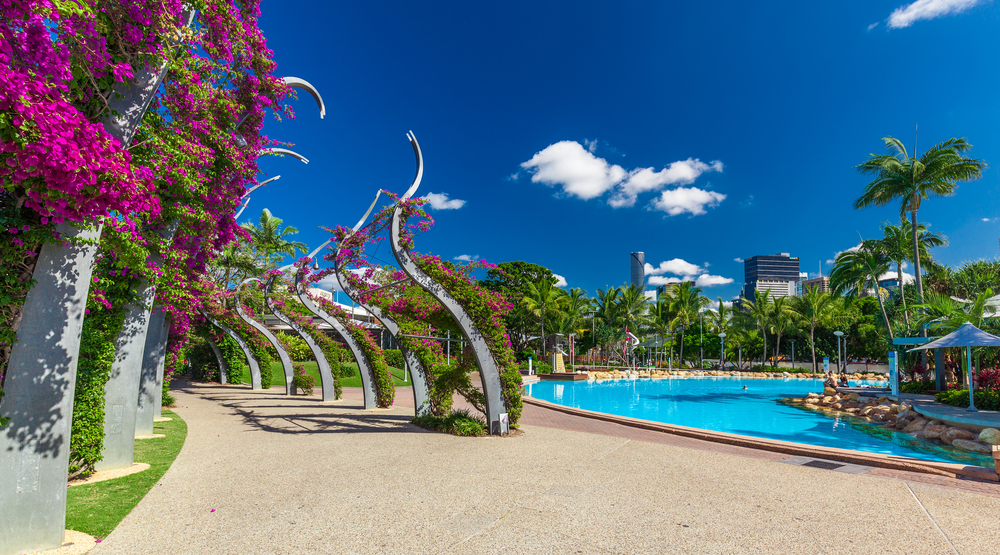 Every Saturday, at 3 pm, there is a live music event 'City Sounds'. You can catch live performances and acts at different locations of South Bank. In September make sure to attend Sunsuper Riverfire. It is a magnificent firework display taking place at the end of the Brisbane Festival.