Places to visit near Perth Airport
The outdoor airport viewing platform
If you are travelling with kids or you love taking pictures of aeroplanes the outdoor airport viewing platform is a great place to spend time. It is located on Dunreath Drive. Accessible by car or taxi and takes only 10 minutes from the airport.
There are some wooden seats with shades to protect visitors from sun and rain. The viewing platform is a perfect spot for some amazing early mornings and late evening photography. There is plenty of room for the children to play around. The area around the viewing platform has been well cleared in order to reduce snake risks.
Zigzag scenic drive
The zigzag scenic drive is a one-way drive in Gooseberry Hill National Park. It is 12.7 km from Perth Airport. It is Perth's one of the best driving roads that offer a mesmerizing view of Perth city and the coastal plains of the Indian ocean.
The road descends through Gooseberry Hill National Park. During this 3 km drive, you will come across many steep twists and turns. For safety purpose, only one-way traffic is permitted. You can also explore it by walk or on a bicycle although it is not advisable during peak hours as motor vehicles travel through the same route as the pedestrian.
Lilac hill park
Lilac Hill Park is situated in the town of Guildford. That is only 20 minutes drive from Perth Airport. It is a cool place to soak up the sun and enjoy a picnic with family and friends. There are three ovals. The picnic area is by the swan river.
Some basic facilities are provided on site. This includes electric and wooden barbecues, tap water, tables and seats, children's playground and toilets.
The Perth Mint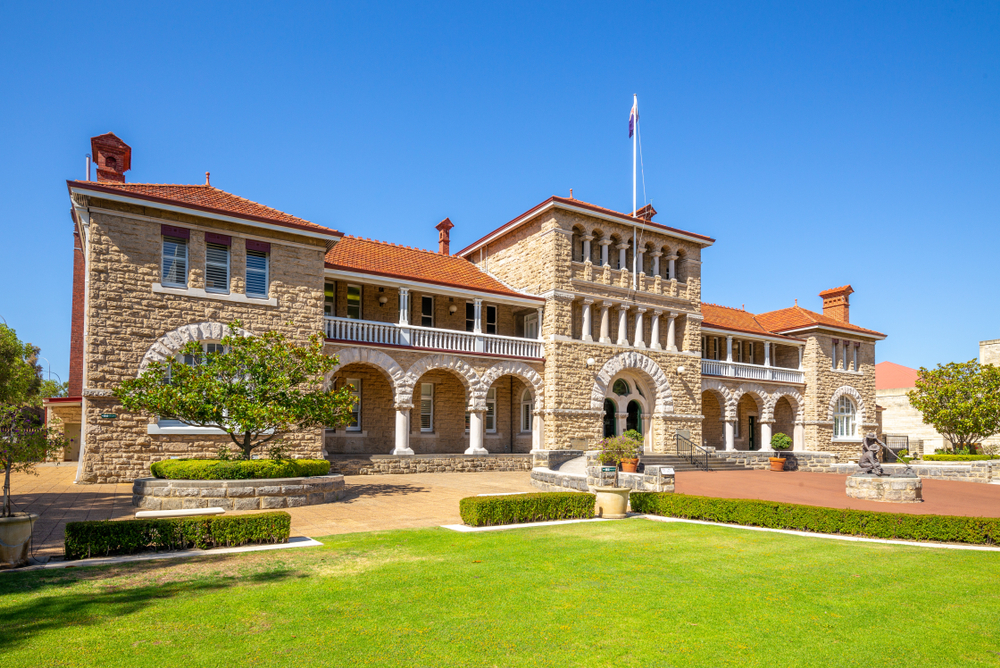 The Perth Mint is Australia's largest metals enterprise. It provides premium gold, silver and platinum products and services. It is about 20 minutes drive away from Perth Airport. It is open every day from 9 a.m to 5 p.m. It is an ultimate shopping experience. You can not only buy but also sell metals at the Perth Mint Shop.
Visit the exhibition at the Perth Mint and get a chance to watch live gold pour and even a one-tonne gold coin. You can also book their guided heritage walk tour. After your visit to the exhibition, you can sit and relax at the Perth Mint Cafe with coffee and high tea.
Art gallery of Western Australia
Art gallery of Western Australia is one of the best art galleries in Perth. It is located in Perth Cultural Center around 15 km from Perth Airport. Here you can explore both Australian and international artwork. It has the most wonderful collection of Aboriginal art.
You can visit the gallery free of charge. You might have to buy tickets for certain exhibitions and events. Free guided tours are held every day except Tuesday. While you are here you can also visit the State Library of Western Australia, Blue room theatre, and State Theatre Centre.
Best day trips from Perth
Swan Valley
Swan Valley is home to world-class wineries, breweries, eateries, distilleries, and markets. It is the oldest wine region in Western Australia. It takes 25 minutes from Perth to reach here. The best way to explore Swan Valley is on one of the seven themed trails.
They also provide a hop on and off bus services. It takes around one and a half hour to finish the whole route of the bus. The bus runs every 30 minutes. You can find the timetable and routes on their website. You can hire a bike or simply enjoy a relaxed walk. The place is full of bars, pubs, fine dining restaurant, and boutique bars. The Margaret River Chocolate Company's Swan Valley chocolate factory watch how the chocolate is made and enjoy free chocolate testing.
Rottnest Island
Rottnest Island is a great island getaway of Western Australia. It is a favourite place for the summer holiday amongst the locals. You can take the 45-minute ferry ride from Hillarys Boat Harbour in the northern suburbs of Perth, or 90 minutes via ferry from Perth's Barrack Street Jetty to get here.
There are in total 63 beaches on the island where you can relax and swim. You can also indulge in some water sports fun like snorkelling, diving, fishing and surfing. To know more about the island's cultural and historic heritage book walking or segway tour. Rottnest Island provides the only island skydiving experience in Western Australia. If you are visiting around April Rottnest Island is the perfect place for whale watching. It is a popular place to see Quakka.
Penguin Island
Penguin Island is around one hour drive away from Perth. You can also reach here by ferry from Shoalwater Island Marine Park. Wildlife steals the show here. You will get a chance to get up close and personal with worlds smallest penguins and take part in penguin feedings.
You can join a cruise to see sea lions, wild dolphins, and even swim with dolphins. Besides all the wildlife adventure you can also swim and snorkel in the crystal clear water or just enjoy a leisurely picnic. There are no cafes or restaurants on the island so make sure to plenty of food and beverages with you. Keep a garbage bag handy as there are no garbage bins.
Araluen Botanic Park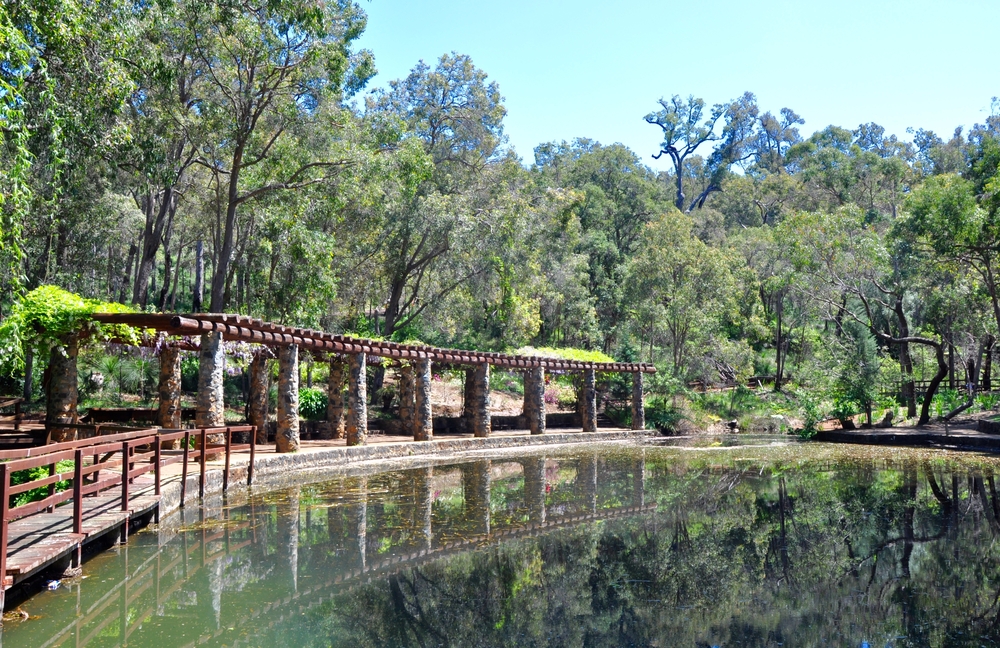 Araluen Botanic Park is situated in the Perth Hills. It is 35 km from Perth Central Business District. This hidden garden consists of 59 hectares of native Australian bushland and 14 hectares of gardens. It is the best place to see Camellias, Tea Roses Rhododendrons, Magnolias, Daphnes, and beautiful Tulips.
No matter in which season you are visiting because all the seasons offers an individual collection of exotic and native species of plants. In springtime, you can enjoy Araluen's train ride. Wood fired barbecues are available from May to October however electric barbecue is available throughout the year. In the heart of the Araluen botanic garden, there is Chalet Healy Cafe. It is a fabulous place to enjoy tea and coffee with amazing views. Great place for bird watchers.
Serpentine falls
Serpentine Falls is a part of Serpentine National Park which is located 50 km from Perth. Serpentine Falls is a favourite place for swimming in the hot summer. To access the Falls you will have to park the vehicle at Serpentine Falls car park. From here there is a 400 m long walking trail which will lead you to the falls.
While bushwalking you might spot a kangaroo. Remember not to get too friendly with the kangaroos as feeding them is illegal. There are tables, barbecue facilities and toilets available on site.