Places to visit near Gold Coast Airport
Palm Beach Parklands
Palm Beach Parklands is the most popular place on the Gold Coast. It takes only 10 minutes by car to reach Palm Beach Parklands from Gold Coast Airport. It is a diverse place and offers various activities for all age groups. It is favourite amongst the locals for activities such as dog walking, cycling, barbeque, swimming and surfing.
If you have kids travelling with you they will love spending their time here. Palm Beach Parklands has a pirate-themed playground. It is a paradise for kids as they would love to explore the pirate ship theme of Treasure Island Playground and engage in plenty of adventures activities specially designed to stimulate young minds.
Captain Cook Memorial
Captain Cook Memorial is situated at the Point Danger on the Queensland and New South Wales border. It is only 13 minutes drive away from the Gold Coast Airport. It is also known as the Danger Point Lighthouse. The monument consists of four rectangular concrete pillars reaching a height of some 20 metres and joined at the top by an abstract bronze sculpture.
It is a rare opportunity to stand at two different time zones at once. It is a great place to spend a quiet afternoon, incredible ocean views and during migration season opportunity of whale and dolphin watching.
Snapper Rocks
Snapper Rocks is a small rocky outcrop on the northern side of Point Danger at the southern end of the Rainbow Bay on the Gold Coast. It is about 5 km from the Gold Coast Airport. Snapper forms the first part of the man-made superbank. It creates the longest, most vacant and best waves.

It is a great place to experience high-quality surfing. It also plays host to the annual World Surf Leagues' Quiksilver and Roxy Pros. If you are lucky you might see some world-renowned surfers practising their skills.
Currumbin Wildlife Sanctuary
Currumbin Wildlife Sanctuary is a heritage listed zoological garden. It is a very popular nature-based tourist destination. From Gold Coast Airport it takes 10 minutes to drive to the Currumbin Wildlife Sanctuary. The park is spread in 27 hectares of natural bushland and rainforest. Here you will get a chance to get up close with many native and exotic animals. Resident animals include koalas, kangaroos, Wombat, Loreekits, Emu, Cassowary and many more.
Every day there are many shows to entertain the visitors. Blinky Bill's show is the most favourite. You can also book tours and encounter like Segway Safari guided tour, Wildlife Hospital Tour, bird training and koala nursery experience. Currumbin Wildlife Sanctuary open 7 days a week 8 am to 5 pm.
Day Trips from Gold Coast
Byron Bay
Byron Bay is a coastal town on the north coast of New South Wales. It takes around one hour drive from Gold Coast to reach Byron Bay. Get your adrenaline rushing with watersports at Byron Bay's amazing beaches. You can go for kayaking, snorkelling, surfing, horseback riding or simply sit back and relax with a beachside yoga and massage session.
Another thing worth exploring here is food. The place is full of cafes, eateries, cool breakfast places, restaurant and bars. Natural beauty is astounding. Witness the sun rising by taking a walk on Cape Byron Track or meet nocturnal animals by taking the Night Vision Walk. It is also a great place to go sky diving. Byron Bay also hosts a number of music festivals each year. If you are visiting Byron Bay during eater weekend in March or April make sure to attend Byron Bay Bluesfest. Splendour in the Grass is a contemporary music festival held in July.
Springbrook National Park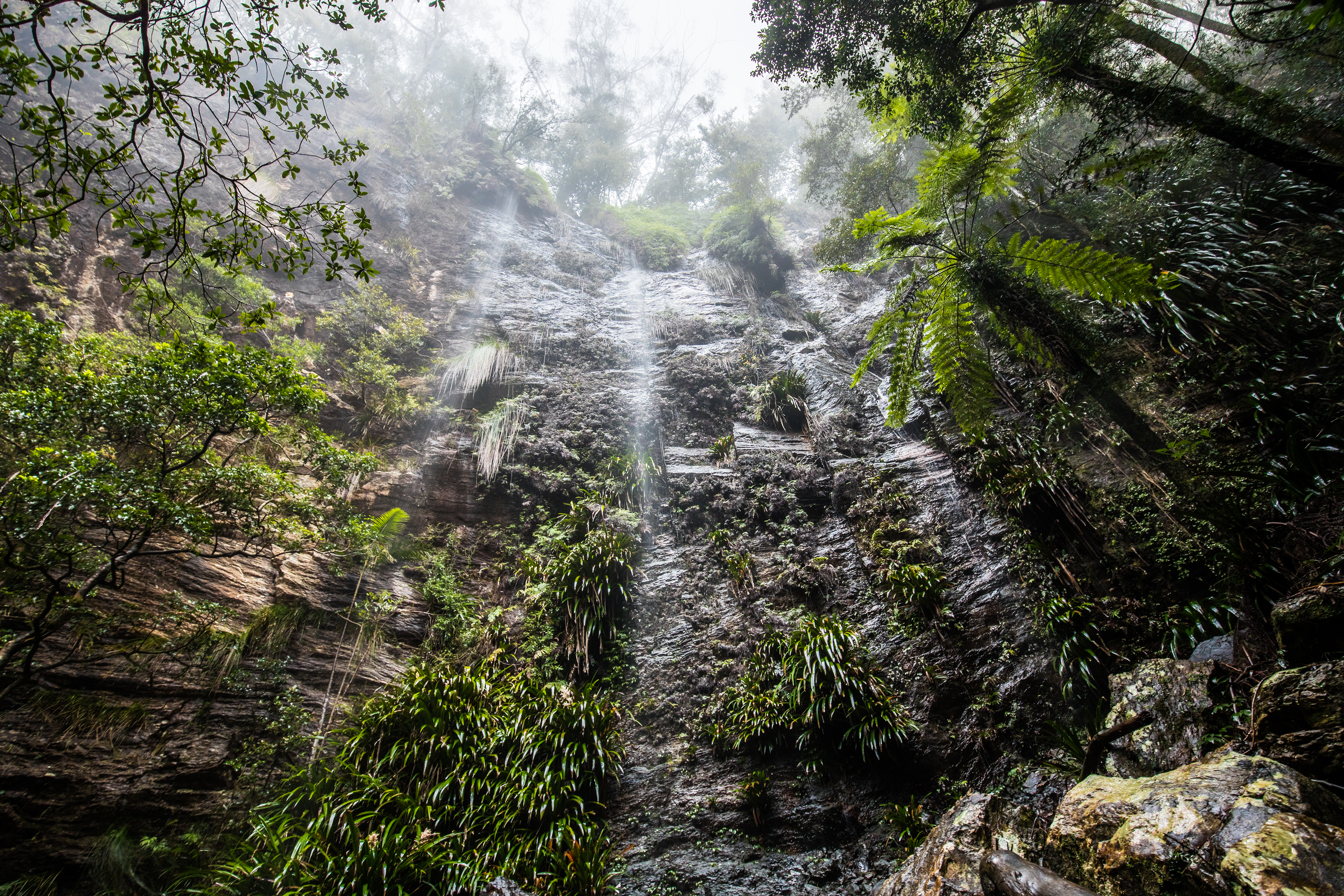 Springbrook National Park is about 45 minutes from Gold Coast in the hinterland. It is home to world heritage listed rainforests, waterfalls, wildlife, rocky caves and a once active volcano. It is listed under Gondawa Rainforests of Australian World Heritage. At the ancient Antarctic beech trees, you can listen to the sound of a lyrebird.
The lookouts serve some spectacular views. All the lookouts here are easily accessible. The Twin Falls Circuit passes behind two waterfalls. At the Canyon Lookout, you can enjoy a stunning view of Twin and Rainbow Falls. At Buliya Buliya Jagun Boardwalk and Goomoolahra Falls Lookout Track, you can have a little picnic and birdwatching. There are camping facilities in the Settlement Camping Area. Natural Bridge, Mount Cougal, Numinbah are the nearby areas with divine natural beauty and are worth visiting.
North Stradbroke Island
North Stradbroke Island is sub-tropical island located 78 km from Gold Coast. It is the world's second largest sand island. Locals call it Straddie. There are many beaches where you can soak in the sunshine. Walk on the soft sand beach and waves on Cylinder Beach, Flinders Beach, Main Beach, and Frenchmans Beach.
North Stradbroke Island is located near Australia's 'Humpback Highway'. From here you can see the whales migrating between late May and early November. Visit the iconic blue and brown lake. If you wish to break a sweat walk the North Gorge Walk that goes up, down and around the rocky headlands. There are plenty of luxurious resorts and spas where you can stay and get in touch with the resident wildlife.
Scenic Rim
Scenic Rim is one hour drive away from Gold Coast. It stretches from Tamborine Mountain and Canungra through the lost world and mount barney across to Boonah and Kalbar. This heritage listed site is home to six national parks, beef, pork and poultry producers, and a growing wine and craft beer industry. It does not matter if you are an adventure seeker, foodie, or wine lover there is something for everyone. There are plenty of outdoor adventures, lakes, waterfalls, markets, churches, arts and crafts museums, fishing and watersports to choose from.
At Lamington National Park you breathe the fresh mountain air, explore walking trails, waterfalls and Australian wildlife. At the edge of the Lamington National Park, there is a Nightfall which provides intimate glamping experience. Nightfall is best known for food and wine. If you are foodie then plan your visit during late June and early July to attend Scenic Rim Eat Local Week. It is the best opportunity to taste the region's best produce, cheese, jam, olives and relishes. Scenic Rim Trail is a four day guided luxury walk. It will take more than a day trip to fully discover what Scenic Rim has to offer.