Restaurant Review - Flower Drum
Flower Drum is a Chinese restaurant that serves fine-dining Cantonese cuisine. Gilbert Lau opened the restaurant with a sole purpose of serving Cantonese cuisine. His passion and vision have taken the restaurant to new levels of success with many awards and recognition. Flower Drum provides you with great food, fine wine and high-quality services every time you visit. Menu by executive chef Anthony Lui has a perfect mix of traditional and modern Chinese dishes.
As soon as you enter the dining room, you will feel an old-world charm. But the food offering is modern and comforting. Great waitstaff intensifies the whole experience. Flower Drum offers three menus, A La Carte Menu, Lunch Banquet Menu and Dinner Banquet Menu. Dishes on the list are made with fresh seasonal ingredients using authentic Asian techniques.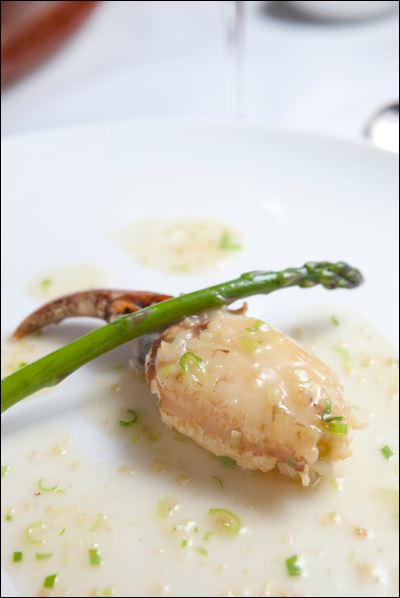 Flower Drum will not disappoint you if you are looking for comforting Chinese food. You will find classical Chinese dishes, including dim sums, egg rolls and Peking duck. They offer the best selection of dim sums here. While the comfort of a traditional Chinese is unbeatable, don't hesitate to try some of their adventurous dishes. Some of these dishes are Chinese pork sausage, the crispy coral trout collar in spicy salt, ruby-rare beef with black pepper sauce and tangy noodles made with barramundi meat. If you prefer food to be the star of your evening, It is a place for you.
The highlight at Flower Drum is the Peking duck. You can also pre-order a whole suckling pig that will cost $500. Vegetarians often feel left out, but it is not the case here. Here they have an extensive vegetarian menu. The drink list at Flower Drum focuses mainly on wines. It is not a place to have cocktails and beer. Their wine collection is epic and impressive. It is more than 30 pages long, so there is something for everyone. You can choose affordable wines or splurge on a $2000 bottle. They also have some excellent rare Australian and French wines.
The place is open from Monday to Saturday for lunch and dinner. It is better to book in advance. Flower Drum follows a specific dress code where guests need come in smart casual attire. They have two private dining rooms that you can book for functions and celebrations. It is in the market lane. It is only 5 minutes drive away from Melbourne CBD. Best way to travel there in a group is to hire a minibus from hireabus.com.
It is a kind of place that you can save for a big night out. The prices will surely dig a big hole in your pocket, but the quality and service make it worth it.